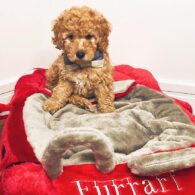 Klaus Hinkie De Paula Embiid (Dog)
Joel Embiid trusts "The Process" so much, that he named his dog after the founder and former coach, Sam Hinkie. The cute pups official name, "Klaus Hinkie De Paula Embiid", has has his own Instagram @klausdeprocess. Klaus was adopted in March 2019.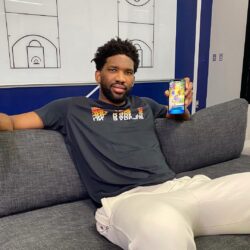 Birthday
March 16, 1994 (29)
Joel Embiid is a Cameroonian-French professional NBA player for the Philadelphia 76ers. Embiid was drafted as the third overall by the 76ers in the 2014 NBA draft just one year of college basketball with the Kansas Jayhawks. Unfortunately, multiple foot and knee injuries delayed his debut by two seasons until 2016-17. Shortly after, he was named NBA All-Rookie First Team after only 31 games. Embiid is a five-time NBA All-Star, a four-time member of the All-NBA Team and a three-time member of the All-Defensive Team. He later gave himself the nickname "The Process" after addressing fans to "trust the process" during the Sam Hinkie era. Embiid led the NBA in scoring during the 2021–22 season, becoming the first center and seven footer since Shaquille O'Neal (2000), and was also the first center since Moses Malone (1982) to average over 30 points per game. He is also being the first foreign player to lead the NBA in scoring.