 No Pets (Andrew Klavan)
Andrew Klavan does not have any reported pets.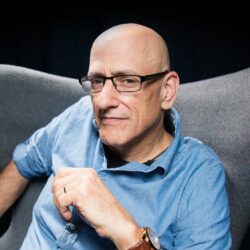 Birthday
July 13, 1954 (69)
Andrew Klavan is an American writer and political commentator who has gained notoriety for his suspense novels and contributions to conservative media outlets.
Primarily a novelist, Klavan has penned works that have been adapted for the screen, including "True Crime," which became a Clint Eastwood-directed film in 1999, and "Don't Say a Word," which was turned into a thriller starring Michael Douglas in 2001. His writing style often blends elements of suspense, mystery, and political intrigue, offering readers a literary rollercoaster that is as thought-provoking as it is thrilling.
Klavan's influence extends beyond the written word, thanks to his collaborations with an array of individuals in media, literature, and political commentary. Examples include appearances on Ben Shapiro's podcast and frequent collaborations with other Daily Wire hosts like Matt Walsh and Michael Knowles. In the world of film, he's worked with Clint Eastwood, Michael Douglas, and screenwriter Peter Hyams for "Beyond a Reasonable Doubt." In the literary sphere, he has engaged in panels and discussions with the likes of Lee Child and David Baldacci. Additionally, he's been interviewed by Tucker Carlson, Sean Hannity, and Glenn Beck in the realm of political media. His reach in the conservative media space has also led to interactions with Dennis Prager and Candace Owens
When it comes to recognition, Klavan has a fair share of noteworthy moments. He won the Edgar Award for Best Paperback original not once, but twice, for "Mrs. White" in 1984 and "The Rain" in 1988. His podcast, "The Andrew Klavan Show," has also garnered a significant following, marking his successful venture into digital media.