Local South African bush scout, Zaheer Ali, was driving around when he stumbled on a lone rhino chomping down on some grass. However, something was different. A perched little oxpecker sat comfortably on his horn – A Red-Billed Bird.
Red-billed birds are often spotted flying around and sitting on the backs of black rhinos but this one was in a very different pose.
Looking to avoid disturbing the pair, Zaheer managed to sneak close enough to take a few once in a lifetime photos.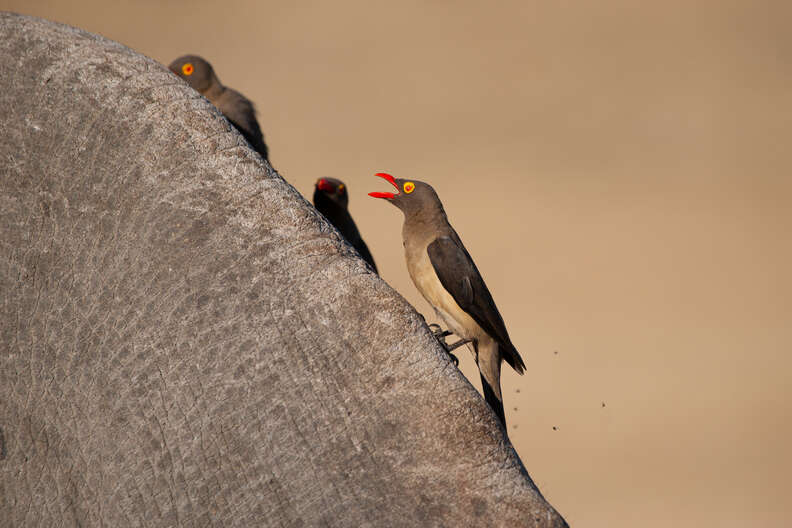 "I watched as this tiny bird sharpened his beak on the horn of the rhino and it was something I'd never seen before," Ali said in a Zali Safari blog post. "I picked up my camera and waited for the right moment and took the shot as the bird lay on the horn of the rhino."