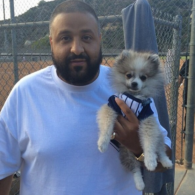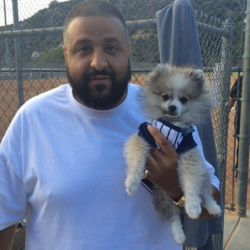 Pomeranian
Dj Khalid was photographed holding a cute little pomeranian, but we haven't confirmed if it's his dog. If you know any details, please email us.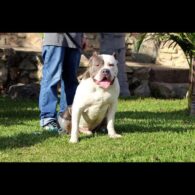 Pitbull
In 2015, DJ Khaled posted on Facebook that he was studding out his pitbull, which appears he got from Blue Line Kennels: "My dog problem ready have baby mamas and wife's holla.. Stud fee $11,000 blue lines best stud We the BEST PROBLEM holla at me or holla at @eddieblueline"
If you know his pitty's name or any more details, please let us know!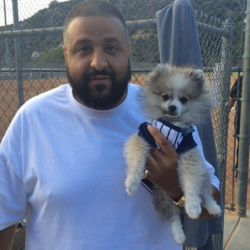 Birthday
November 26, 1975 (47)
Khaled Mohammed Khaled, known as DJ Khaled is born in New Orleans, Louisiana. He's famous for being a DJ, record executive, producer, author, entrepreneur, Weight Watchers spokesperson, and guy you hear yelling over music tracks. He got his start in the music industry as a radio DJ in Florida and DJing for the hip hop group the Terror Squad with Big Pun (RIP) and Fat Joe. While having no actual musical talent or music production credits, he's known for having a positive attitude and collaborating with rappers and musicians to create hits.
Throughout his career and his record label "We the Best Music Group", he worked with artists such as Rick Ross, Birdman, Lil Wayne, T-Pain, Trick Daddy, Bone Thugs, Bun B, T.I., Akon, Jeezy, Slim Thug, Chamillionaire, Twista, Freeway, Jada Kiss, Kanye West, John Legend, Pitbull, Big Boi, Busta Rhymes, Justin Beiber, Ludacris, Drake, Nas, Snoop Dogg, Nelly, Usher, Jay-Z, Wiz Khalifa, French Montana, J. Cole, 2 Chainz, Kendrick Lamar, Nicki Minaj, and many more.