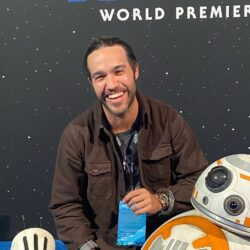 Birthday
June 5, 1979 (44)
Pete Wentz is an American musician, known as the bassist and lyricist for the rock band, 'Fall Out Boy'. Born in Wilmette, Illinois, Wentz catapulted to fame in the early 2000s as part of the band's influential line-up, which played a key role in shaping the pop-punk music landscape of the era.
Throughout his illustrious career, Wentz has been involved in a number of significant projects beyond 'Fall Out Boy'. In 2003, he founded the independent record label 'Decaydance Records', which later merged with 'Fueled By Ramen'. The label released a variety of albums by bands such as Panic! at the Disco and Gym Class Heroes, both of which enjoyed immense popularity. Moreover, Wentz released a solo album, "Soul Punk," in 2011 under the name 'Black Cards', exhibiting his versatility as an artist.
Pete Wentz is known for his extensive collaborations with numerous artists and influential personalities. He has worked alongside Patrick Stump and Joe Trohman as part of 'Fall Out Boy', and Brendon Urie and Ryan Ross as a key supporter of 'Panic! at the Disco'. Additionally, Wentz has associated with Travie McCoy of 'Gym Class Heroes', Bebe Rexha, and William Beckett of 'The Academy Is…'. He has also collaborated with Tyga and Wiz Khalifa on the Boys of Zummer Tour, not to mention his partnerships with Mark Hoppus of 'Blink 182' and Pharrell Williams.
Wentz and his band 'Fall Out Boy' have won numerous awards. They clinched the MTV Video Music Award for Best Group in 2007 and Best Rock Video in 2015. They also received the Teen Choice Award for Rock Group in 2007 and 2008. In 2009, they were honored with the award for Favorite Alternative Rock Artist at the American Music Awards.