 No Pets (Marina Squerciati)
Marina Squerciati does not have any reported pets.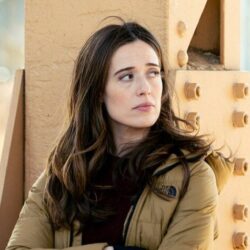 Birthday
April 30, 1984 (39)
Marina Squerciati is an American actress. She is best known for her breakout roles in hit television series and independent films. One of Marina Squerciati's most notable roles was as Officer Kim Burgess on the popular police procedural drama "Chicago P.D." which premiered in 2014. The series follows the lives of the uniformed patrol officers and the Intelligence Unit of the Chicago Police Department. Marina's character was initially introduced as a recurring role in the first season but was promoted to a series regular in season two. She portrayed Burgess for eight seasons, earning critical acclaim for her portrayal of a tough yet empathetic police officer.
Another standout role for Marina was in the independent film "It's Complicated," which premiered at the Tribeca Film Festival in 2009. The film explores the complexities of relationships and follows the journey of a young couple as they navigate their way through a web of love triangles and infidelity. Marina played the role of Anna, a young woman caught in a love triangle with her boyfriend and his best friend. The film received positive reviews from critics, and Marina's performance was praised for its authenticity and emotional depth.
Marina Squerciati has also collaborated with several well-known artists and celebrities throughout her career. She worked alongside Hollywood heavyweights like Bruce Willis and Forest Whitaker in the crime thriller "Catch .44," which premiered in 2011. In 2017, she starred alongside Maggie Q and Kal Penn in the action-thriller "Designated Survivor," which followed the events of a terrorist attack on the United States Capitol building.
Marina Squerciati's accomplishments and dedication to her craft have not gone unnoticed. She has been nominated for several awards, including the Gold Derby TV Award for Best Drama Supporting Actress for her work on "Chicago P.D." and the Screen Actors Guild Award for Outstanding Performance by an Ensemble in a Drama Series, which she won with the cast of "Chicago Fire" in 2013. Marina's performance in "It's Complicated" also earned her the Best Actress award at the Gen Art Film Festival in 2009.