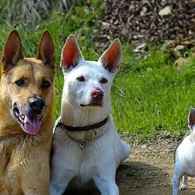 Cesar, Lady, and Pedro (Dog)
Maggie Q has taken in many and helped countless rescue dogs. Around 2010, she had three dogs. Cesar, a brown shepherd mix named after the Dog Whisperer, who personally helped her improve her dog training skills. A white shepherd mix named Lady she adopted from Hong Kong and a white chihuahua named Pedro she adopted from Taiwan.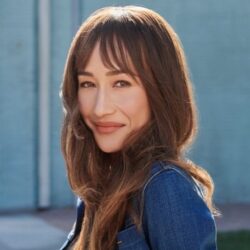 Birthday
May 22, 1979 (44)
Maggie Q (Margaret Denise Quigley) is an American actress, model, and activist. She's most well known for her starring role in The CW series Nikita (2010-2013). Her notable Hollywood film roles include Mission: Impossible III (2006), Live Free or Die Hard (2007), Priest (2011), The Protege (2021). She also appeared in the Divergent trilogy (2014-2016). She also has a career as a model and founded QEEP UP, a sustainable activewear brand.
Maggie Q – Animal rights activist, rescue dog advocate, and life-long dog lover
Maggie Q is also famous for her constant work in supporting animal rights and dog rescue organizations. These organizations include: the Animals Asia Foundation, Best Friends Animal Society, The Labelle Foundation, The Animal Rescue Mission, Love Leo Rescue, The Street Dog Project, and more. She has campaigned with PETA, which named her one of three Sexiest Vegans in 2017 and PETA Asia-Pacific's Person of the Year in 2008. She has adopted many and helped countless rescue and street dogs. She adopted her first dog at age 6, which she found flea and tick-ridden on the street. She has looked after upwards of eight rescue dogs at a time and helps rehabilitate large-breed aggressive dogs for adoption. She was also a leading advocate in Los Angeles for legislation banning puppy mills.
"It's important to remember that the animal world has so much to offer humans who suffer or struggle. As evidenced by seeing-eye dogs and disaster-relief animals, a daily offering of animal companionship is a gift that cannot even be valued. And if you choose to adopt, you would be offering them the gift of life. That's called a win-win."

-Maggie Q, when asked rescue dogs by the NY Times.