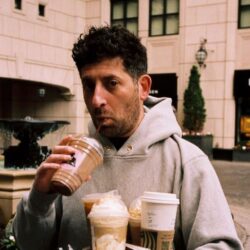 Birthday
September 1, 1984 (39)
Joe Trohman is an American musician and record producer, best recognized as the lead guitarist and backup vocalist for the rock band Fall Out Boy. Hailing from Hollywood, Florida, Trohman's indomitable passion for music quickly became the foundation of his career, making him a dynamic figure within the music industry.
Trohman's contributions to music, particularly rock and punk-pop, are far-reaching. Fall Out Boy's debut album, "Take This to Your Grave," released in 2003, solidified the band's place in the pop-punk genre. This success was further amplified with their 2005 album, "From Under the Cork Tree," which sold over 2.5 million copies in the United States alone. Alongside his work with Fall Out Boy, Trohman co-founded The Damned Things, a heavy metal supergroup, releasing two albums to date – "Ironiclast" and "High Crimes."
Trohman's career has seen him work with a multitude of high-profile figures in the music industry. He collaborated with the likes of Ryan Adams, Hayley Williams of Paramore, Elvis Costello, and Brendon Urie of Panic! at the Disco, to name a few. Furthermore, Trohman has also teamed up with Patrick Stump, Pete Wentz, and Andy Hurley in the formation of Fall Out Boy.
Trohman's work has earned a significant amount of praise. He, along with Fall Out Boy, received a Grammy nomination for Best New Artist in 2006, a testament to the band's immense popularity and the quality of their music. In addition, Fall Out Boy has won several MTV Video Music Awards, including the Viewer's Choice Award in 2005 for their single "Dance, Dance."