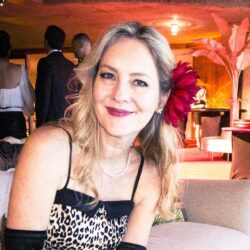 Birthday
March 20, 1970 (53)
Linda Larkin is an established American actress, widely recognized for her portrayal as the voice of Princess Jasmine in the 1992 Disney animated film "Aladdin" and its subsequent sequels and television series.
Larkin's work spans from film to television, but she is best known for lending her voice to the spirited and independent character, Princess Jasmine, in Disney's Aladdin franchise. Apart from "Aladdin" (1992), she reprised the role in its sequels "The Return of Jafar" (1994) and "Aladdin and the King of Thieves" (1996), as well as in the television series "Aladdin" (1994-1995). Larkin's diverse body of work also includes several Disney video games and the TV series "House of Mouse" (2001-2002). Beyond the world of animation, Larkin showcased her acting abilities in live-action movies such as "Runaway Bride" (1999) and "Joshua" (2002).
Throughout her career, Larkin has worked alongside a variety of respected individuals in the industry. Gilbert Gottfried, known for his distinctive voice, co-starred with her in the Aladdin franchise as the parrot Iago. Scott Weinger, the voice of Aladdin himself, shared a unique dynamic with Larkin that captivated audiences. Directors Ron Clements and John Musker guided her through the magical world of Aladdin. Larkin's interaction with other artists extends beyond Aladdin, including working with Hollywood veterans Richard Gere and Julia Roberts in "Runaway Bride," and Tony Goldwyn and F. Murray Abraham in "Joshua."
Larkin was named a Disney Legend in 2011, an honor bestowed on individuals who have made significant contributions to the Walt Disney Company. This recognition illustrates the substantial impact she had in shaping one of the most beloved Disney princesses.