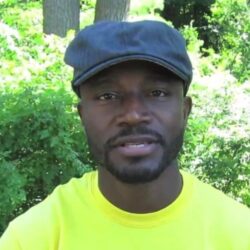 Birthday
January 2, 1971 (52)
Taye Diggs is an American actor known for his versatile performances on stage and screen. He first gained recognition for his role in the Broadway musical "Rent," which he later reprised in the film adaptation. He has also starred in films such as "How Stella Got Her Groove Back," "The Best Man," and "Chicago."
Throughout his career, Taye has had the opportunity to work with a wide range of artists, athletes, actors, and musicians. He has appeared in several films with notable co-stars such as Angela Bassett, Sanaa Lathan, and Regina Hall. He has also worked with renowned directors such as Spike Lee and Rob Marshall.
In addition to his acting work, Taye has also been involved in several philanthropic efforts. He has served as an ambassador for the Sickle Cell Disease Association of America and has also been involved with the Trevor Project, a nonprofit organization focused on suicide prevention among LGBTQ+ youth.
Taye is also a proud pet owner and animal advocate. He has been involved with several animal rescue organizations and has even adopted his own pets.