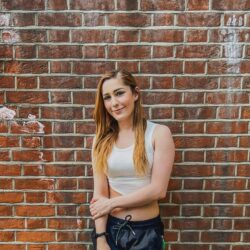 Birthday
September 18, 1998 (25)
CaptainPuffy, recognized predominantly for her presence on Twitch and her involvement with the private multiplayer Minecraft server Dream SMP, initiated her streaming journey in 2011 under the channel name ItsCaptainPuffy, which was later succinctly changed to CaptainPuffy. As she collaborated with various Minecraft players, she quickly carved out a notable presence on the Twitch platform, becoming a prominent Minecraft streamer​​.
On the YouTube frontier, CaptainPuffy inaugurated her channel on December 22, 2018, which amassed 180k subscribers by June 2021. Her YouTube narrative primarily revolves around Minecraft gameplay, enriching her digital footprint beyond Twitch and into the realms of YouTube​​.
Her gaming odyssey further flourished when she joined the Dream SMP as the third member, sharing the digital stage with well-known gamers such as Dream, Eret, and Fundy. This membership not only bolstered her prominence but also enriched her gaming portfolio as she delved into various games alongside these individuals​​. Moreover, her collaborative ventures extend beyond Dream SMP, having created Minecraft content with gamers like Kara Corvus, BadBoyHalo, and Eret.