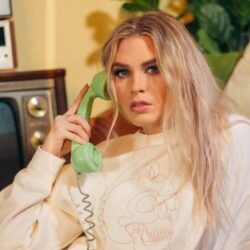 Birthday
June 6, 1994 (28)
QTCinderella (real name Blaire), also known as QTC, is an American Twitch streamer, YouTuber, content creator, influencer, and online personality. She's best known as the creator and co-host of The Streamer Awards, along with organizing other streamer-related events. The first Streamer Awards was held in March 2022 alongside other popular streamers such as Pokimane, Amouranth, HasanAbi, and xQc.
QTCinderella first gained recognition on Twitch for her streams of games like "League of Legends" and "Valorant." Her streams are known for their interactive nature and engaging gameplay, and she has built a loyal following of viewers who tune in to watch her play and interact with them. QTCinderella has also collaborated with several other prominent Twitch streamers, including Mizkif, and has appeared on his streams as a guest.
In addition to her work as a Twitch streamer and animal welfare advocate, QTCinderella has also been involved in several charitable initiatives. She has raised money for various causes through her streams, including mental health and anti-bullying campaigns.
QTCinderella is also known for her relationship with streamer Ludwig.