 Judd the Mountain Lion
Did you know Judd Hirsch had a pet Mountain Lion named Judd? Ok not really, but he did "adopt" a Mountain Lion at the Los Angeles Zoo, after making a large donation to the Ralston Purina Big Cat Survival Fund in 2005, who then named the big cat Judd. Lucius and Ashley
It's unknown if veteran actor Judd Hirsch currently has any pets, but he did have two dogs in the 1990s named Lucius and Ashley.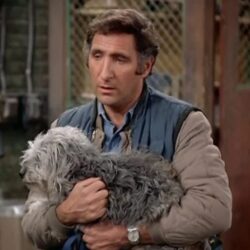 Birthday
March 15, 1935 (88)
Judd Hirsch is an American actor with a career spanning several decades. Hirsch began his career in the theater, performing in various off-Broadway productions before making his Broadway debut in 1966 in the play "A Family Affair." He went on to receive critical acclaim for his performances in several Broadway productions, including "Chapter Two" and "I'm Not Rappaport," for which he won a Tony Award for Best Actor in a Play.
Hirsch made his film debut in 1971 with a small role in "Jump," but it was his performance in the 1978 film "The Goodbye Girl" that brought him widespread recognition. He received an Academy Award nomination for Best Supporting Actor for his portrayal of Elliot Garfield, a struggling actor who falls in love with a dancer played by Marsha Mason.
In addition to his film work, Hirsch has had a successful career in television, appearing in several popular shows over the years. He played the lead role of Alex Rieger in the hit series "Taxi" from 1978 to 1983, and received two Emmy Awards for Outstanding Lead Actor in a Comedy Series for his work on the show. He also appeared in the TV shows "Dear John," "Numb3rs," and "Damages," among others.
Hirsch has worked with many notable actors and filmmakers over the years, including Dustin Hoffman, Robert De Niro, and Jeff Goldblum. He also appeared in the 2004 film "A Beautiful Mind," directed by Ron Howard and starring Russell Crowe, and the 2010 film "Tower Heist," directed by Brett Ratner and starring Ben Stiller and Eddie Murphy.