Buddy (Dog)
Phil Jones has a German Shepherd named Buddy, that's also his professional guard dog. He bought Buddy in December 2016 when he announced his engagement to Kaya Hall. Buddy took a 12-month training course from Chaperone K9, whose guard dogs have a starting price of £15,000 (approx. $19,000 USD). Fellow footballers Paul Pogba and Marcus Rashford also bought guard dogs from Chaperone K9.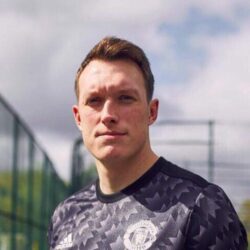 Birthday
February 21, 1992 (31)
Phil Jones is an English professional footballer who is best known for his time at Premier League club Manchester United, where he played for 12 years from 2011 to 2023. Initially joining the youth team of Blackburn Rovers in 2002, he progressed to their senior team for the 2009–10 season and eventually signed for Manchester United in 2011. Throughout his career, Jones has been versatile on the field, playing primarily as a center-back, but also as a right-back and defensive midfielder.
Jones has shared the field with an array of talented athletes during his career. At Manchester United, he has played alongside celebrated footballers such as Rio Ferdinand, whom he replaced in the 2011 FA Community Shield for his competitive debut for United. Jones also assisted Anthony Martial in a 3–0 win over Fulham in 2019, marking his first goal involvement since 2014. In the international scene, he made his debut for the England senior team in 2011 in a 2–2 draw against Montenegro, where he played alongside other notable England internationals.
Jones has had his fair share of accomplishments and setbacks. Despite suffering a back problem and a knee operation, he scored his first goal for United in a 4–0 win against Norwich City in the 2013–14 season. Jones also represented England in UEFA Euro 2012, and the 2014 and 2018 FIFA World Cups. In the 2018 World Cup, he played two matches against Belgium. Unfortunately, his career has been marred by injuries, which led to his release from Manchester United in May 2023 after a 12-year stint at the club.