Sid
McGregor co-starred with Cosmo, a jack russell, on the set of his movie Beginners. He really bonded with Cosmo, who was a rescue dog himself, which inspired McGregor to adopt a dog of his own. His wife is allergic to dogs, but was able to adopt a poodle-terrier mix that was hypoallergenic. Named Sid, he got him through The Lange Foundation, a Los Angeles non-profit that rescues animals from kill shelters.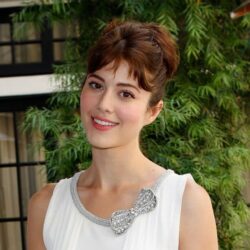 Birthday
November 28, 1984 (38)
Mary Elizabeth Winstead is an American actress and singer. Her first significant role came as Jessica Bennett on the NBC soap opera Passions (1999–2000) and she went on to appear in series such as Tru Calling (2004) and films including the superhero film Sky High (2005). She came to wider attention as a scream queen for her roles in the horror series Wolf Lake (2001–2002), the giant monster film Monster Island (2004), the supernatural horror film Final Destination 3 (2006), the slasher film Black Christmas (2006), and the exploitation horror film Death Proof (2007).
It was reported in October 2017 that she was in a relationship with Scottish actor Ewan McGregor, whom she had met on the set of Fargo. Their son, Laurie, was born in June 2021.