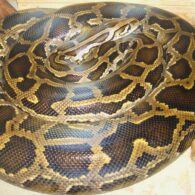 Zeppelin and Floyd
Zeppelin and Floyd were two Burmese pythons that Paul used to have in his Hollywood apartment. He got them as babies and kept feeding them rats and mice, which kept them growing. He didn't realize that these snakes would continue to grow to fit their environment and learned he would have to feed them bigger meals, such as rabbits. He didn't want to be throwing rabbits to his snakes for dinner, so he sold the snakes back to the pet store.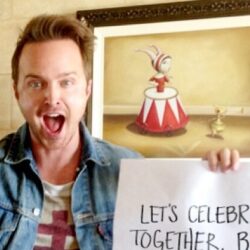 Birthday
August 27, 1979 (43)
Aaron Paul Sturtevant is an American actor. Best known for his leading role as Jesse Pinkman in AMC's Breaking Bad, co-starring Bryan Cranston, he has earned an estimated net worth of $16 million.
His acting career started in the mid-1990s, appearing in music videos and smaller film and TV roles. In the early and mid-2000s, he landed smaller roles in a variety of feature films. He first became recognized for a recurring role on HBO's Big Love. This lead to his breakout role in Breaking Bad from 2008 to 2013, which earned him a number of awards, including three Saturn Awards, three Primetime Emmy Awards and more.