New Zealand does things a little differently, from Flight of the Concords to their odd national bird, the Kiwi the entire island is delightfully odd. It's no surprise that they have also started employing police cats on the force.
Tia and Snickers are two NZ police felines @snickersthepolicecat. Tia generally works half-hour shifts, followed by a couple of pats and a catnap. She works on the Wellington District Police force with senior constable Kerry Morrel. He says she's not great in the field but is "pretty good at admin, paperwork, and the odd bit of light typing."
Snickers is on the Whangaparāoa Peninsula police force, located about 25km away from Auckland (for those of you not familiar with New Zealand geography). He's also a huge fan of catnaps, and pawtrols the local library lookin' for cuddles.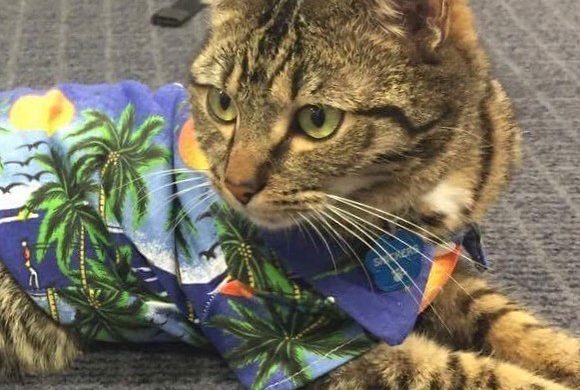 For more police force floofers check out the K9 Unit Pitbull Rescues or this good boy pupper who failed his police exam.