 No Pets (Calvin Harris)
Calvin Harris has no reported pets. There was previously an article about a 'spinee' Labrador floating around but that was later found to be false. During his breakup with Taylor Swift, there were rumors of "shared custody" over the beloved cats.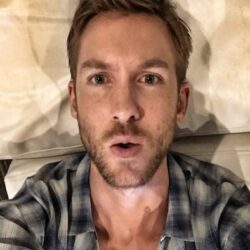 Birthday
January 17, 1984 (39)
Calvin Harris, real name Adam Richard Wiles was born in Scotland. One of the most popular DJs and EDM producers of the last 10 years, he has earned an estimated net worth of $110 million. His first album, I created Disco, was released in 2007 and was completely produced, written and performed by Harris. He quickly gained international attention, moving on to collaborations with Kylie Minogue and remixes for other top artists. In 2009 he released his second album, Ready for the Weekend, which debuted number one on the UK Albums Chart and made remixes for Shakira, Katy Perry and more.
WIth his album 18 Months in 2011 he became a true international star, producing the tracks "Where Have You Been" and "We Found Love" with Rihanna. He also started touring with Rihanna that same year. From his albums, singles, tours and Dj residencies, he has often been ranked as one of the highest earning DJs and musicians globally and in his native U.K in the 2010s, making $66 million in 2015 alone.
His music and himself personally have been featured in advertisements for Coca-Cola, Kia Motors, Pepsi and more. He also has worked as a professional model, starring as the new face Emporio Armani's 2015 spring/summer underwear collection and then for their underwear, sunglasses and watch fall/winter 2015/2016 collections.
In 2015 and 2016, he received plenty of media attention for his relationship and breakup with Taylor Swift. After dating for 16 months, they broke up in June 2016. Reports had claimed that Harris was very attached to Swift's famous pet cats Olivia Benson and Meredith Grey and Swift allowed him visitation rights after their breakup.