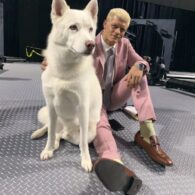 Pharaoh (Dog)
Cody and Brandi Rhodes have two dogs, one is a Siberian Husky named Pharaoh that he has brought to WWE wrestling events. After getting spooked by some unexpected fireworks at AEW All Out 2019, Pharaoh made his first official WWE RAW appearance in June 2023.
We had a mishap with Pharaoh once before where some genius fired some pyro off and scared Pharaoh pretty terribly. However, he really has not flinched since then. He has not held it against me. He's not mad. He's truly man's best friend

Cody Rhodes, WWE's The Bump, April 2022
Check out the clip below from June 26, 2023, which sent fans into a frenzy!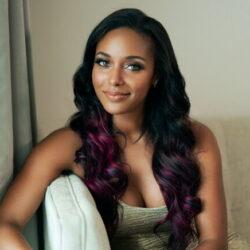 Birthday
June 23, 1983 (40)
Brandi Alexis Runnels, known professionally as Brandi Rhodes, is an American professional wrestler, ring announcer, model, businesswoman, and television personality. Rhodes is the Chief Brand Officer of professional wrestling promotion All Elite Wrestling (AEW), where she is also signed as an in-ring performer.
She began her career in WWE, where she was assigned to the farm territory Florida Championship Wrestling. She worked as a ring announcer under the name of Eden Stiles. During that time, she married Cody Rhodes. After her husband left WWE in 2016, she left a few days later. During the following years, she worked as a wrestler in several promotions, most notably Impact Wrestling, Ring of Honor, and World Wonder Ring Stardom. In 2019, she joined the newly created promotion All Elite Wrestling.
She was also a cast member on the E! reality television series WAGS Atlanta. Prior to her wrestling career, she was a figure skater and a television news anchor.