 Chi Chi
Lily Tomlin had a dog named Chi Chi in her teens. Murphy and Roddy McDowell
Lily Tomlin had two cats named Murphy and Roddy McDowell.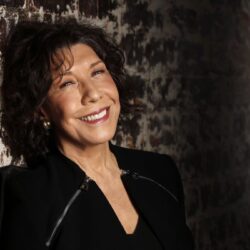 Birthday
September 1, 1939 (83)
Lily Tomlin is an American actress, comedian, writer, and producer known for her work in television, film, and theater. She rose to fame in the 1970s with her critically acclaimed performances on the sketch comedy show "Laugh-In" and has since become a household name in the entertainment industry. Tomlin has received numerous awards and accolades throughout her career, including six Emmy Awards, two Tony Awards, and a Grammy Award. Some of her notable roles include the character Ernestine in "Laugh-In," the lead in the 1980 film "9 to 5," and the voice of Ms. Frizzle in the animated series "The Magic School Bus." Tomlin continues to be a respected and influential figure in the entertainment industry today.