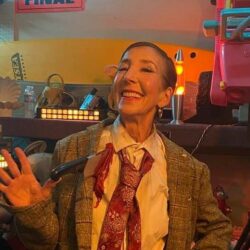 Birthday
October 12, 1943 (80)
Lin Shaye is an American actress whose career in film and television spans several decades. With a career that began in the 1970s, Shaye has appeared in over 200 film and television projects, becoming a recognizable face in the horror and comedy genres in particular. Born and raised in Detroit, Shaye began her acting career in New York City, performing in Off-Broadway productions and touring with theater companies. She made her feature film debut in 1975's "Hester Street" and went on to appear in numerous films and television shows throughout the following decades.
Lin Shaye gained widespread popularity for her role as Elise Rainier, a psychic medium and demonologist, in the "Insidious" film franchise alongside Patrick Wilson and Rose Byrne. Shaye's portrayal of Rainier earned her critical acclaim and cemented her status as a horror icon. In addition to her work in horror films, Shaye has also appeared in comedies such as "Kingpin" and "There's Something About Mary."
Throughout her career, Shaye has collaborated with a wide range of other artists, celebrities, and influential people. She has worked with directors such as Wes Craven, James Wan, and Peter Farrelly, as well as actors such as Jack Nicholson, Woody Harrelson, and Cameron Diaz.