Chris P. Bacon @chrispbaconpig was born without the use of his back legs. He was dropped off to be euthanized by his original owner, but vet Len Lucero had other plans for the piglet. Lucero's proverbial light bulb went off when Chris P. landed in his office, and he built him a tiny wheelchair using a children's set of K'nex construction pieces.
Four years ago, Lucero posted a video on YouTube of Chris P's first couple of awkward steps in his toy wheelchair, and he quickly became an internet sensation. The video went viral, and Lucero and Bacon were hopeful that it would inspire optimism and happiness in people around the world.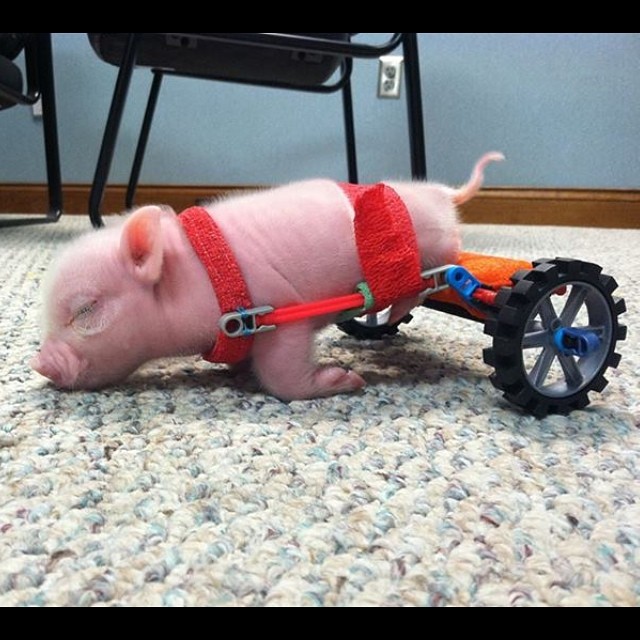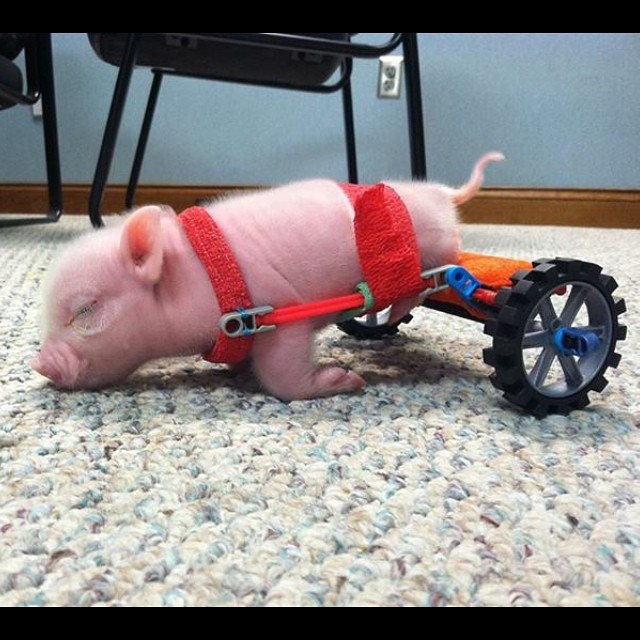 Chris P. and Lucero began making appearances at schools, showing how the piglet prospered in the face adversity. It's clear that Chris P. Bacon brings joy to everyone who watches his videos. Case in point, watch the clip below of a WPSD Local 6 news anchor, Robert Bradfield, losing his mind over Chris P. Bacon's name.
Lucero and Chris P. live in Clermont, Florida. Chris has grown up to be a full sized potbelly pig. When he's not in his dog wheelchair, he rides around in a wheelbarrow cruisin' for piggy chicks, with the occasional puppy riding shotgun.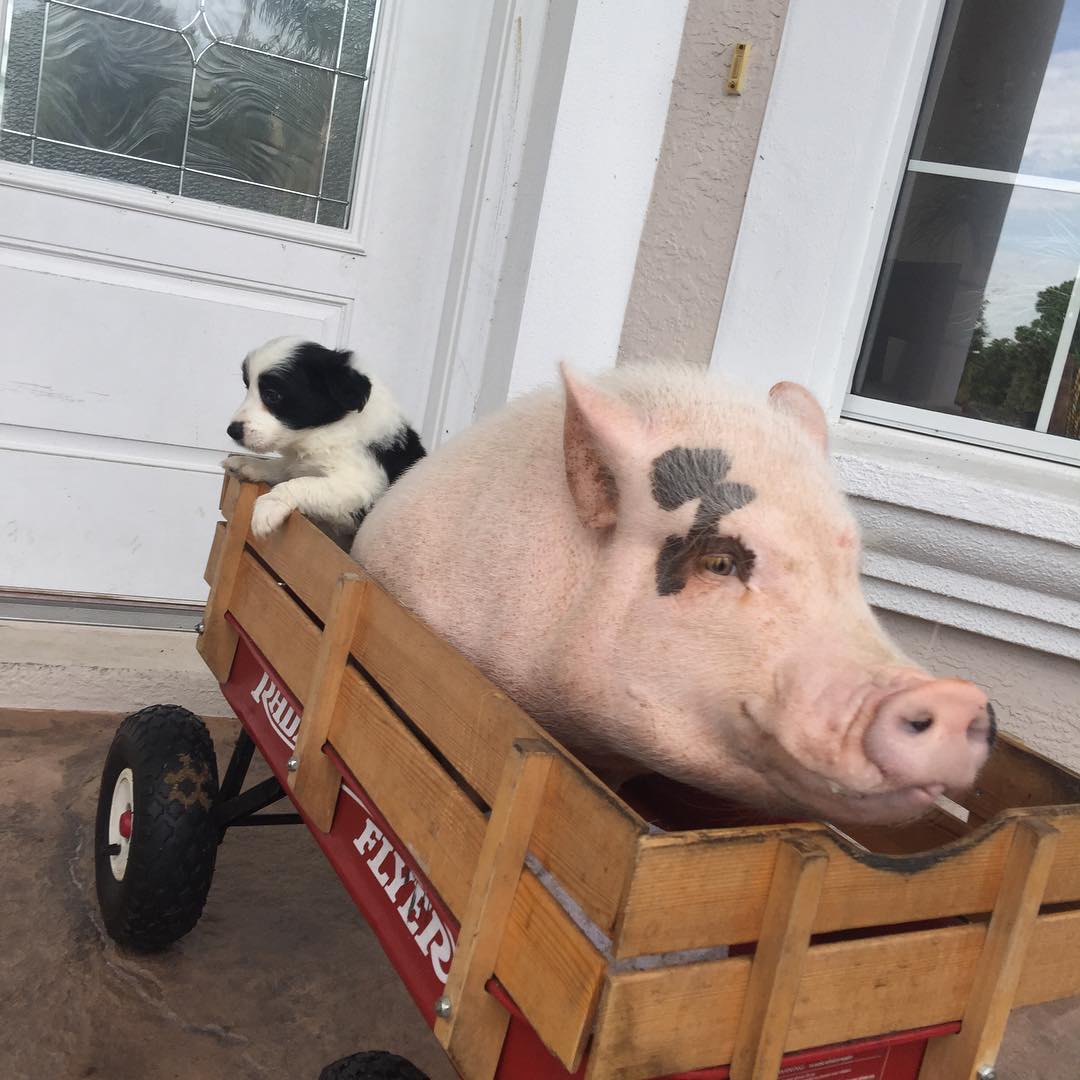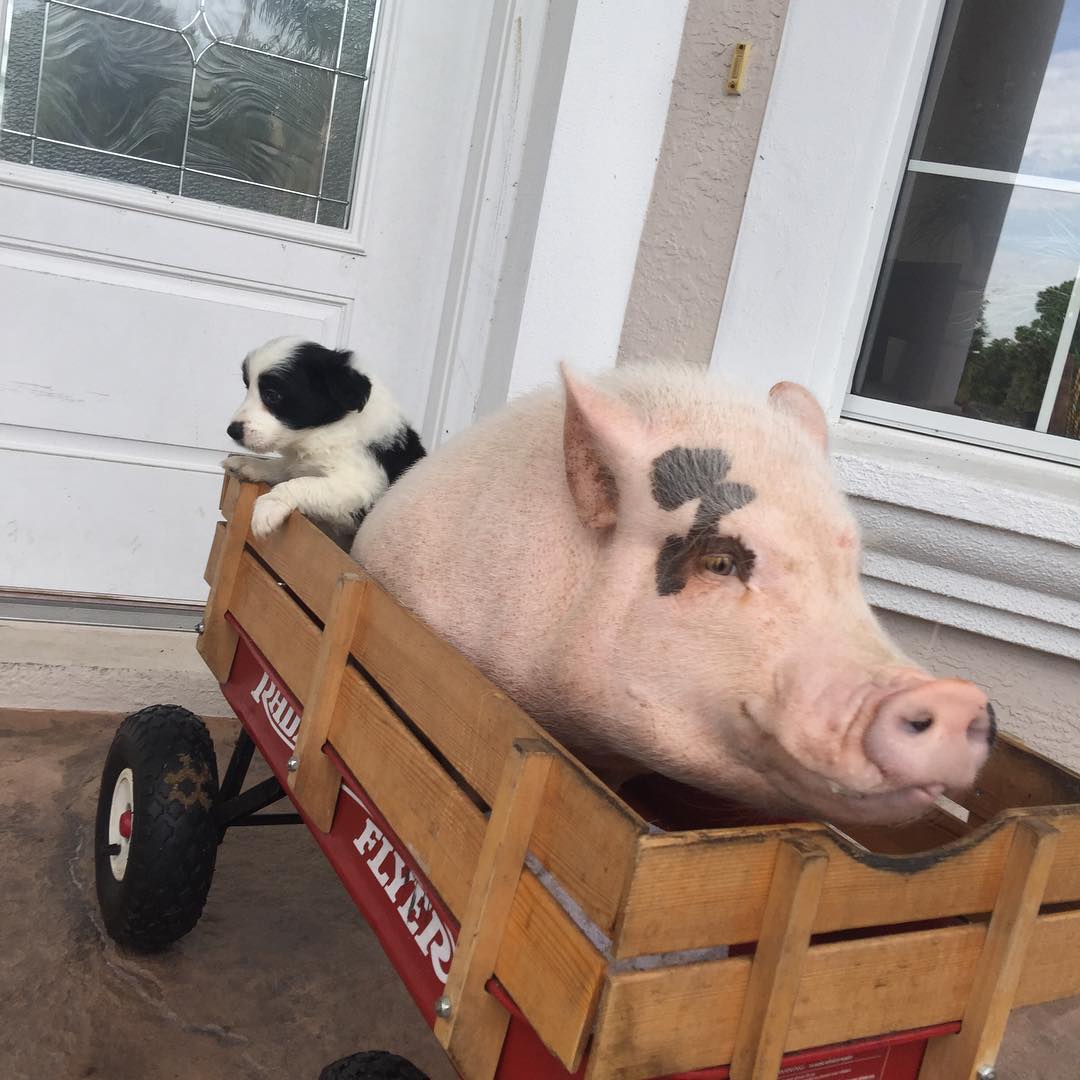 Bacon dresses up for holidays, one year going as "Where's Waldo" for Halloween. He's a pretty average American pig, he likes to spend his days snacking and watching football with his dad.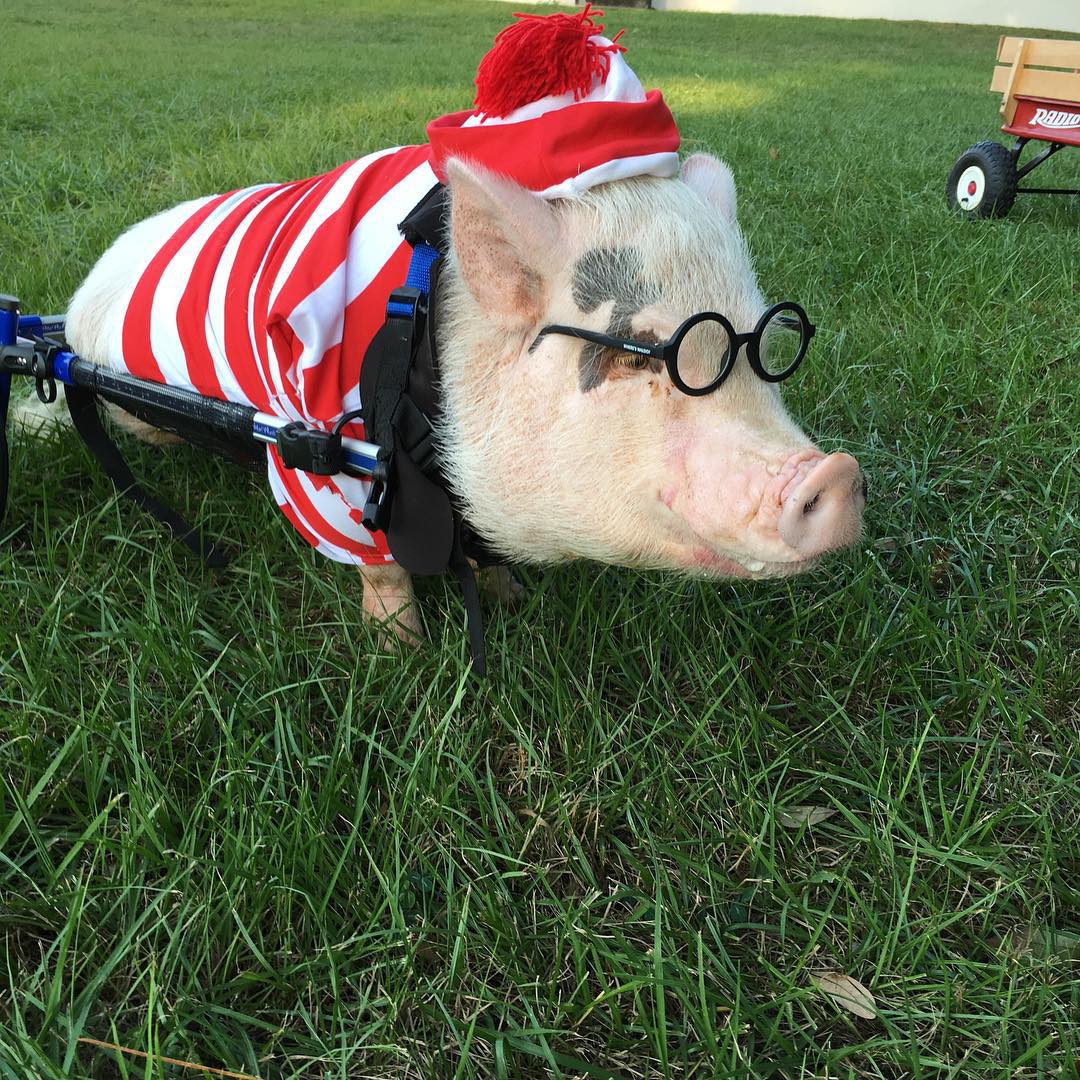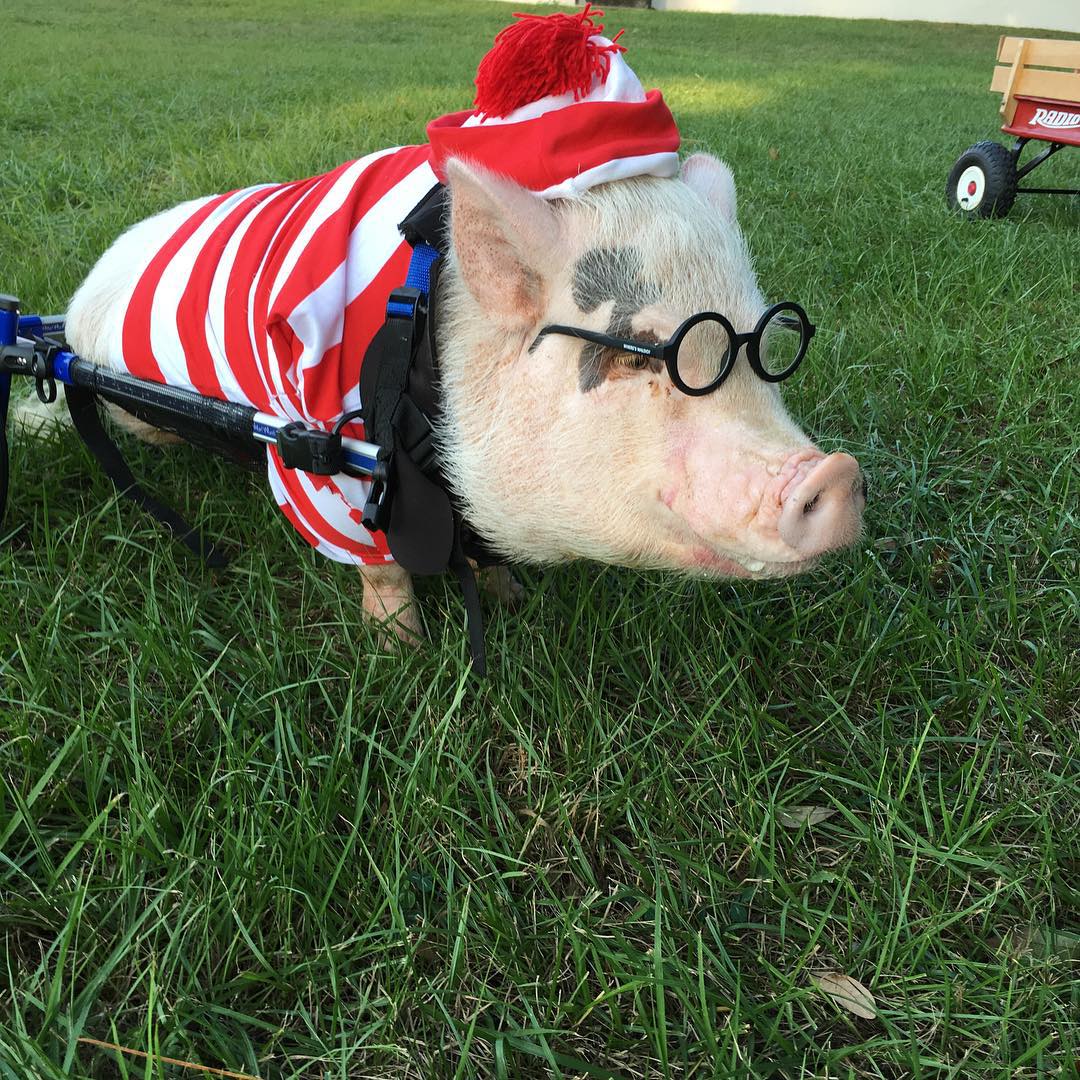 He's got an online store of piggy swag, including plushies in his likeness, Christmas ornaments and T-shirts. Chris P. has also authored a few children's books, including Chris P. Bacon: My Life So Far… How to Roll Like Chris P. Bacon and Woo Hoo… Chris P. is 2! He's also done numerous interviews and TV appearances, including Fox News.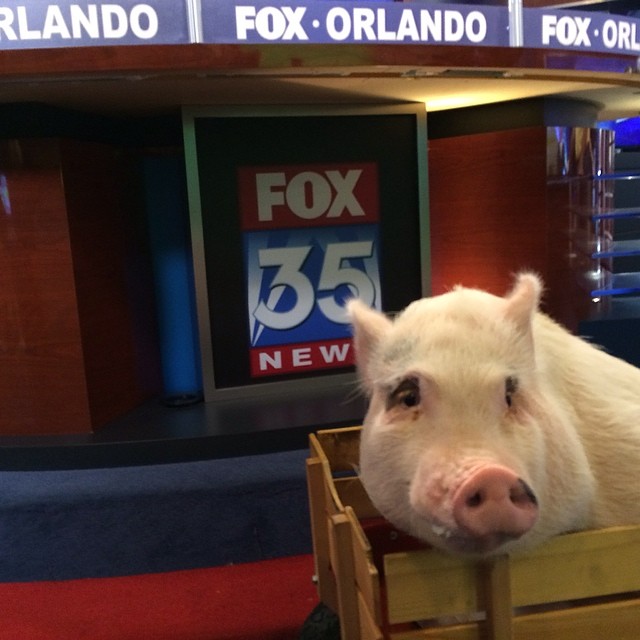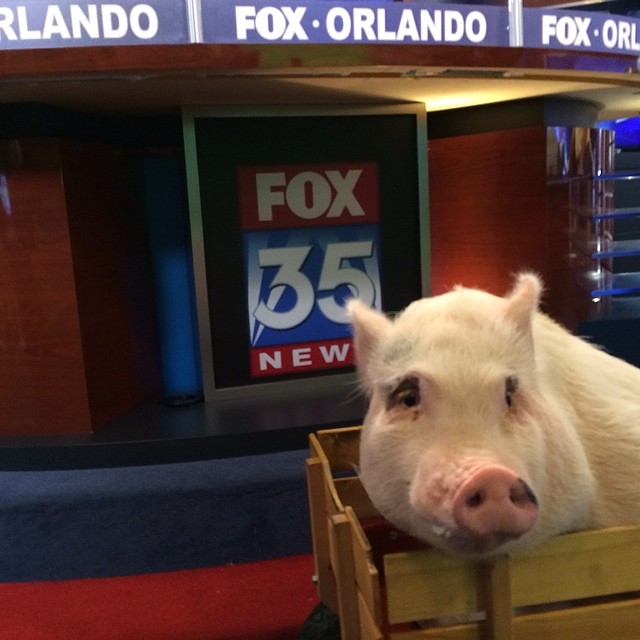 Chris P. doesn't let not having hind legs get in his way. He's a pig with a mission – to bring joy to the world around him, and to remind you to "never give up!" – and he's not going to let anything stop him.