 No Pets (LaKeith Stanfield)
Actor LaKeith Stanfield has no publicly known pets.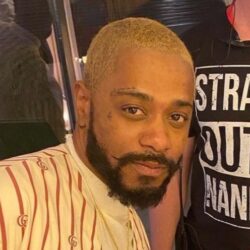 Birthday
August 12, 1991 (31)
LaKeith Standfield is an American actor and musician born on August 12, 1991. He's known for his movie acting roles which include Short Term 12 (2013), Crown Heights (2017), Straight Outta Compton (2015), Sorry to Bother You (2018), Judah and the Black Messiah (2021), Dope (2015), Uncut Gems (2019), Knives Out (2019), and Jordan Peele's Get Out (2017). Stanfield is also well-known for his role in the TV series Atlanta with costars Donald Glover, Zazie Beetz, and Brian Tyree Henry.