Lola and Mr. Shakes
Bell says Lola is the world's most patient dog and that she also helps babysit her daughter Lincoln. Lola is also brave, with Bell telling Ellen DeGeneres that one time Lola fought off a large coyote in front of her house. Mr. Shakes is her second rescued corgi, who Bell says has always shaked since she saved him just before being put down.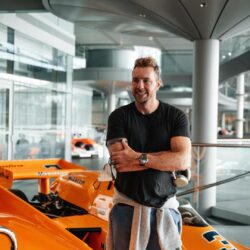 Birthday
January 2, 1975 (47)
Dax Randall Shepard is an American actor and filmmaker. He's best known for his comedic roles in movies such as Without a Paddle (2004), Employee of the Month (2006), Let's Go to Prison (2006) and Idiocracy (2006). His biggest TV role was in Parenthood, which ran from 2010 to 2015. Before this, his first big break came working with Ashton Kutcher on the MTV reality show Punk'd in 2003. Most recently he wrote, directed and starred in CHiPS (2017) which costarred Michael Pena. He's also known for his marriage to actress Kristen Bell.