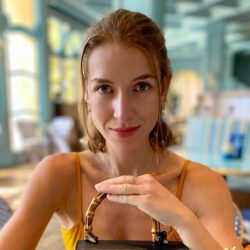 Birthday
July 3, 1992 (31)
Nathalia Ramos is a Spanish-American actress best known for her role as Yasmin in the 2007 live-action film "Bratz: The Movie." She was also a prominent fixture on Nickelodeon's "House of Anubis," where she played Nina Martin, a young student navigating the mysteries of a boarding school.
Following her time on "House of Anubis," Ramos has gone on to star in various projects that highlight her versatility. She took a turn into the horror genre with the 2013 film "Gallows Hill," also known as "The Damned," where she starred alongside Peter Facinelli. Ramos later showcased her dramatic chops in "Wildflower" (2016), where her portrayal of Rebecca drew attention.
Throughout her career, Nathalia Ramos has collaborated with a diverse array of talents. In "Bratz: The Movie," she worked closely with co-stars Skyler Shaye, Logan Browning, and Janel Parrish. In the realm of television, she acted alongside Brad Kavanagh, Ana Mulvoy Ten, and Jade Ramsey in "House of Anubis." Ramos also shared screen time with Peter Facinelli in "Gallows Hill," and teamed up with Alex Steele and Cody Longo in "Wildflower." Further enriching her career, she has also worked with Carolina Guerra, Sebastian Martinez, and Sophia Santi.
When it comes to recognition, Ramos has garnered particular attention for her performances. Her role in "Bratz: The Movie" helped to propel her into the limelight, making her a recognizable figure among audiences. Similarly, her involvement in "House of Anubis" contributed to the series' winning of a Kids' Choice Award in 2012 for Favorite UK TV Show.