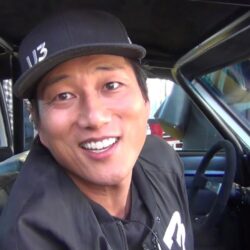 Birthday
April 8, 1972 (51)
Sung-Ho Kang is an American actor and producer. His first major role was as Han Lue in the Fast & Furious franchise, a character he first portrayed in Better Luck Tomorrow (2002). Kang also played John Mak in the television series Power.
He portrayed Han Lue in The Fast and the Furious film franchise, appearing in The Fast and the Furious: Tokyo Drift, Fast & Furious. Initially seen as a one-off in an almost straight-to-DVD release, Han was brought back by director, Justin Lin, subsequently appearing in Fast Five, Fast & Furious 6, F9, and short film, Los Bandoleros becoming a fan favorite. Sung Kang worked on the all-star cast along with Vin Diesel, Paul Walker, Dwayne Johnson, Jason Statham, Jordana Brewster, and more.
He also had a role in Jet Li's film War (2007), playing an FBI agent, and was featured in the movie Forbidden Warrior as Doran, a son of Genghis Khan. He had a small role in the action movie Live Free or Die Hard, and he appeared in Walter Hill's movie Bullet to the Head (2013) as Detective Taylor Kwon, opposite Sylvester Stallone.