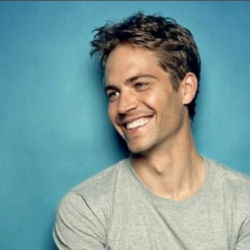 Birthday
September 12, 1973 (50)
Paul William Walker IV was an American actor born September 12, 1973 and passed away on November 30, 2013. Best known for starring in The Fast and the Furious film series. His acting career began acting and modelling at the age of two, mainly in commercials and small film and TV roles.
In 1998 he appeared in his first feature film Meet the Deedles, which lead to roles in Pleasantville, Varsity Blues, She's All That and The Skulls from 1998 to 2000. His breakout and most iconic role came in 2001, starring in The Fast and the Furious with Vin Diesel and Michelle Rodriguez. He died tragically in a car accident during a charity event. This was while he was filming of Furious 7 in 2013.
Paul Walker was well known for his generosity and charity work for humanitarian causes. He was also known for his love of animals, helping promote causes such as protecting sharks.