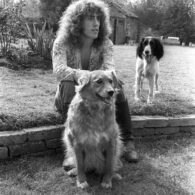 Dogs (Dog)
Roger Daltrey had two dogs. One of them was his first dog and he had been hit by a car the same day as recording the lyrics to "Behind Blue Eyes". The artist said in an interview with AARP The Magazine that he "was desperately trying to hold it together". The song became one of his top tracks with powerful vocals in memory of his lost friend.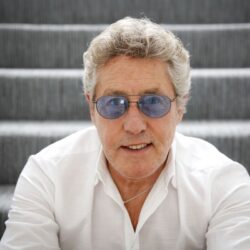 Birthday
March 1, 1944 (79)
Roger Daltrey is an English singer, actor, and musician best known as the lead vocalist of the rock band The Who. He co-founded the band in 1964 and has been the frontman ever since. Daltrey is considered one of the greatest and most influential singers in rock music, known for his powerful and distinctive voice. He has also had a successful solo career, releasing several albums and singles. In addition to his music career, Daltrey has also had a successful acting career, appearing in films such as "Tommy," "McVicar," and "Hamlet." He is considered one of the most important figures in the history of rock music.
Daltrey's impact on the world of music and acting is widespread. His career with The Who spans multiple decades and includes iconic albums like "Tommy," "Quadrophenia," and "Who's Next." His distinctive voice breathed life into classic tracks such as "Pinball Wizard," "Baba O'Riley," and "My Generation." In the realm of acting, Daltrey ventured into both film and television, appearing in movies like "Tommy," "McVicar," and even taking on TV roles in series like "Highlander: The Series" and "CSI: Crime Scene Investigation."
His collaborations with other artists are as varied as they are numerous. Working closely with Pete Townshend, John Entwistle, and Keith Moon in The Who, Daltrey also joined forces with individuals beyond the band's realm. For example, he worked with Leo Sayer on the album "One of the Boys," and Robert Plant in fundraising concerts. Additionally, Daltrey collaborated with Wilko Johnson for the album "Going Back Home," which debuted at No. 3 on the UK Albums Chart. A testament to his versatility, Daltrey has also shared the stage with the likes of Eddie Vedder, Liam Gallagher, Alice Cooper, Joan Jett, Ringo Starr, and Elton John, among others.
When it comes to honors, Daltrey's shelf is far from empty. He was inducted into the Rock and Roll Hall of Fame as a member of The Who in 1990. Moreover, he received a Lifetime Achievement Award from the British Phonographic Industry in 1988 and was awarded the Commander of the Order of the British Empire (CBE) in 2005 for his services to music, charity, and entertainment. Additionally, Daltrey's contributions to the world of acting haven't gone unnoticed either; he received a Golden Globe nomination for his role in the film adaptation of "Tommy."