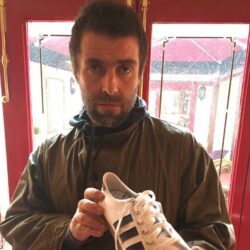 Birthday
September 21, 1972 (51)
Liam Gallagher is a British musician and songwriter, primarily known as the lead vocalist of the rock band Oasis. Starting out in Manchester, he would go on to become a pivotal figure in the Britpop movement, shaping the sounds of the 1990s and the early 2000s. He achieved fame as the lead vocalist and frontman of the rock band Oasis from 1991 to 2009, and later fronted the rock band Beady Eye from 2009 to 2014, before starting a solo career in 2017. Oasis had various line-up changes, though Gallagher and his older brother Noel Gallagher remained as the staple members.
In the realm of music, Liam Gallagher is unequivocally linked to some of the most iconic tracks of the '90s. With Oasis, he contributed to chart-topping albums such as "Definitely Maybe," "What's the Story (Morning Glory)?", and "Be Here Now." Post-Oasis, Liam formed the band Beady Eye before later embarking on a solo career, releasing albums including "As You Were" and "Why Me? Why Not."
Collaborations have been a recurring feature in Gallagher's journey, with a mix of musicians and other celebrities. Notable collaborations include Johnny Depp playing guitar on the Oasis track "Fade In-Out", Paul Weller on "Scorpio Rising", and working alongside iconic producers like Mark Ronson and Greg Kurstin. Furthermore, Gallagher has shared the stage or studio with musicians such as Ringo Starr, Roger Daltrey of The Who, Coldplay's Chris Martin, and Richard Ashcroft of The Verve.
He's received awards from the NME Awards, the Q Awards, and the Ivor Novello Awards to name a few. For instance, his debut solo album "As You Were" achieved a Platinum certification, and he was named the Godlike Genius at the NME Awards in 2018.