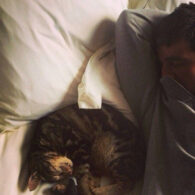 Boots (Cat)
While stating he's not passionate about pets, Noel Gallagher has a cat named Boots. However, his family can't seem to let go of their beloved Boots despite half of them being allergic to cats.
Absolutely. Boots is a F**king demon.

Noel Gallagher, when asked if it's true that he once said that his cat is more rock 'n roll than Radiohead – Irish Independent, November 2017 Benson and Hedges (Cat)
In the late 1990s, Noel Gallagher adopted two cats named Benson and Hedges. These two stray kitties lived at "Supernova Heights," his London mansion known for its crazy celebrity-filled parties. When interviewed by the "Take 5" podcast in October 2023, Noel mentioned the pair: "I had a couple of cats who had a nervous breakdown. Benson and Hedges, after the cigarettes. They were a pair of f lightweights. The cats had a thousand-yard stare by the end of it. They'd seen things that no feline should ever see."
Celebrity pet trivia: Cate Blanchette has two pet pigs named Benson and Hedges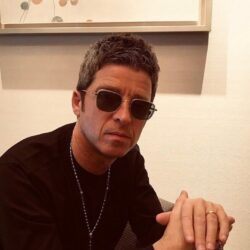 Birthday
May 29, 1967 (56)
Noel Gallagher is an English singer, songwriter and musician. He served as the songwriter, lead guitarist, and co-lead vocalist of the rock band Oasis. After leaving Oasis in 2009, he formed and became the lead vocalist, guitarist, and songwriter for Noel Gallagher's High Flying Birds. Oasis had various line-up changes, though Gallagher and his brother Liam Gallagher remained as the staple members. He is widely considered to be one of the most influential songwriters in the history of British rock music, cited by numerous major subsequent artists as an influence.