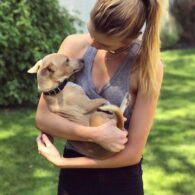 Trip
Kristen Stewart and Stella Maxwell adopted a rescue dog in July 2017 and named him Trip! During a Zoom interview with Nicole Kidman, Trip felt as though he wasn't getting enough screen time and loudly interrupted by barking in the background.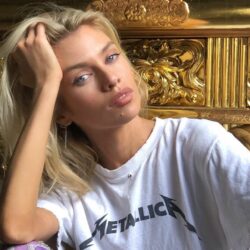 Birthday
May 15, 1990 (32)
Stella Maxwell is a Belgian-born Northern Irish-New Zealand model best known for her work with Victoria's Secret as well as being an active member of the LGBT community. She became a Victoria's Secret Angel in 2015, and is also the face of the cosmetics brand Max Factor.
On March 11, 2021, Maxwell signed with IMG Models, which represents her. Maxwell appears in differents productions in which appears in the recent music video "Chemical" of Beck Hansen.
From December 2016 to late 2018, Maxwell was in a relationship with actress Kristen Stewart; they briefly resumed dating in mid 2019.