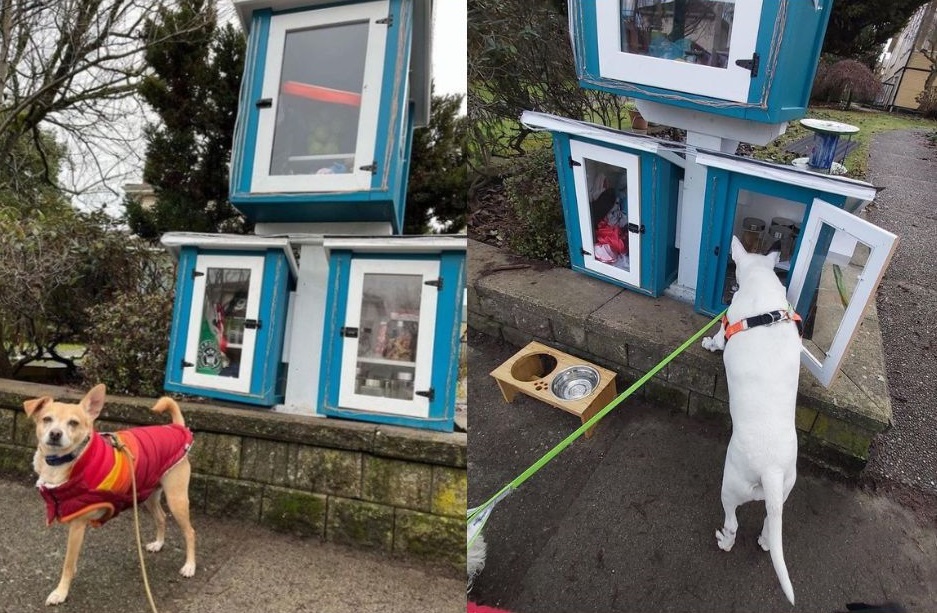 Over the last year, a community in East Vancouver, Canada has come together around a "Dog Library". This special little library is only open to furry members of the community, but it has also brought plenty of joy to the humans in the neighborhood. With the story of the Dog Library spreading, it's inspiring other communities to do the same.
It was started by a therapist named Jacqueline Ravel, who put out water bowls and a small pool for dogs to cool off in the summer. Ravel stocked it personally with treats and sticks, which could be taken to play fetch and then returned. This turned into what she named "After Bark" which was a canine nightclub with music, lights, and a bubble machine. It became more of a library when she started using a bookshelf to stock more doggy supplies.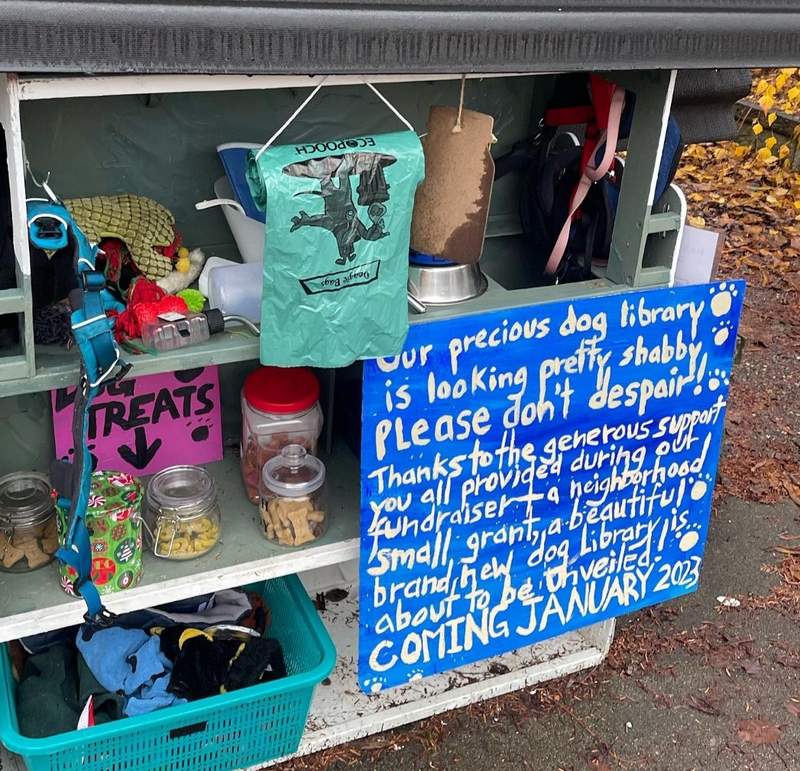 Ravel said that up to 200 dogs could visit on a nice day. She ended up spending a few thousand dollars herself, but then the community and local businesses stepped in to help.
The library was rebuilt by locals to better protect its supplies from the weather and now offers a variety of sponsored treats and poop bags. It also offers donated dog accessories like leashes and harnesses to pooches in need.
The library also hosts pop-up events, such as dog paw art workshops, homemade puppucinos and popsicles, and fundraisers for local dogs in need of veterinary care.
You can check it out on Instagram at @hsdoglibray.