Found abandoned and nearly dead in Boston, Massachusetts, Jan the Pomeranian has a second chance at a good life.
The 9-year-old Pomeranian was found zipped into a backpack without food or water and hidden underneath a bush. Thankfully, she was found by West Roxbury resident Andrea DesJardins. DesJardins was walking home when she noticed the backpack mostly hidden underneath a bush. On closer inspection, she discovered that the bag was moving and quickly unzipped it. Jan happily poked her head out to her newfound freedom.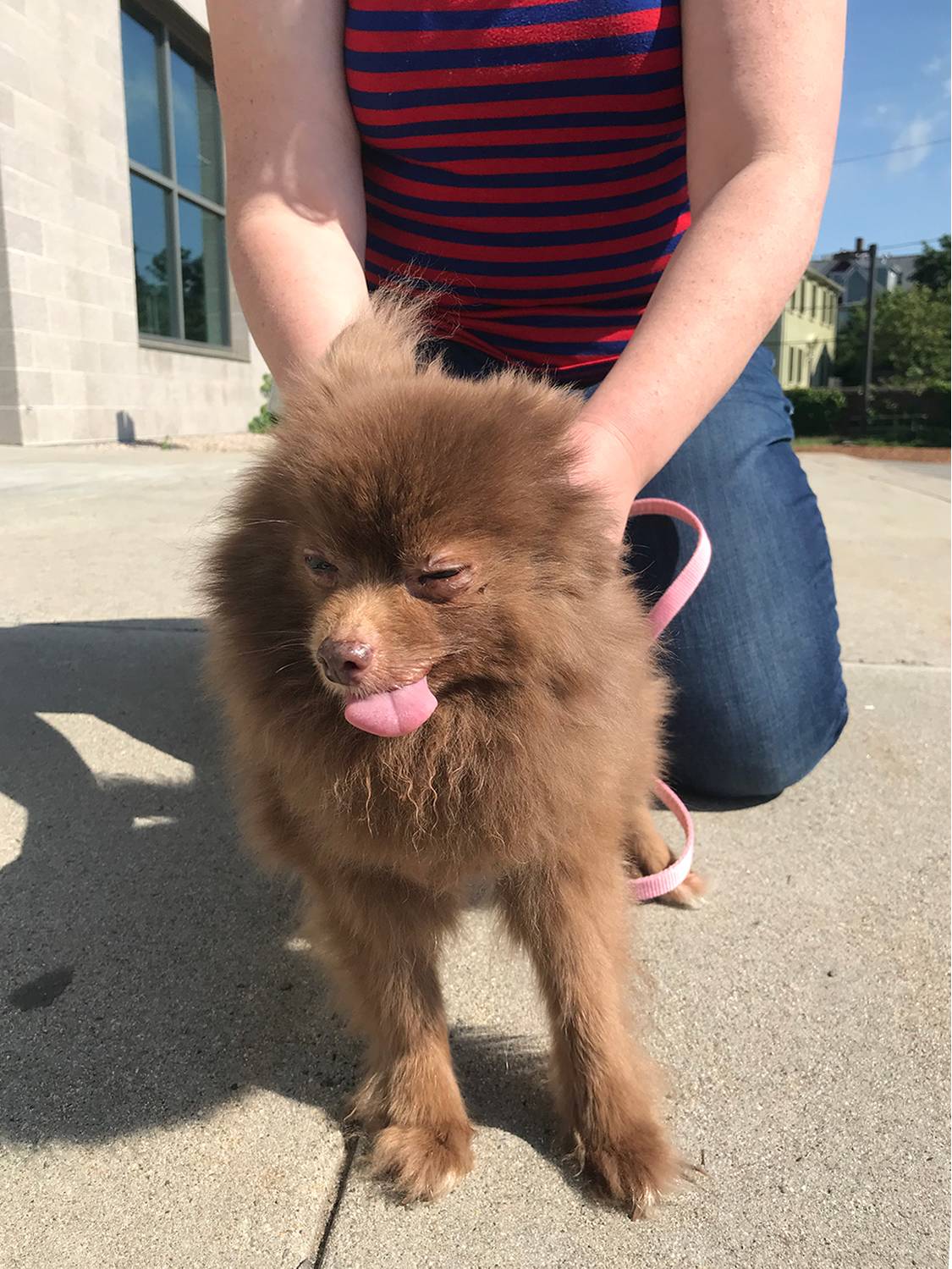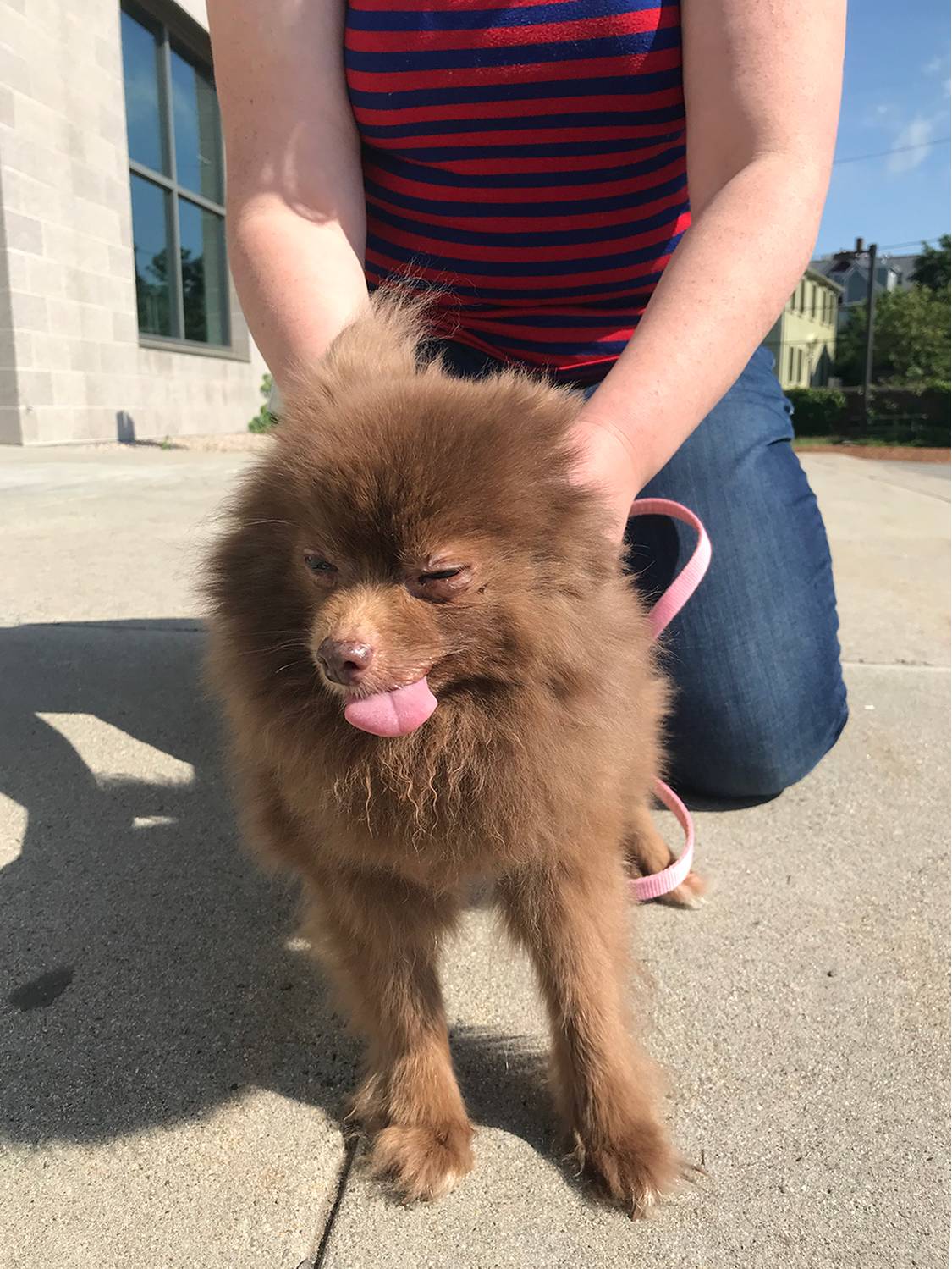 Desjardins brought Jan to the MSPCA, worried about her well-being after being trapped in the backpack. She was cold and scared, but shelter workers at the MSPCA warmed her up with blankets.
"She perked right up after about an hour outside the bag," said MSPCA shelter associate director Anna Rafferty-Fore. The MSPCA is certain that Jan would've died if she stayed shut in that black backpack for any longer.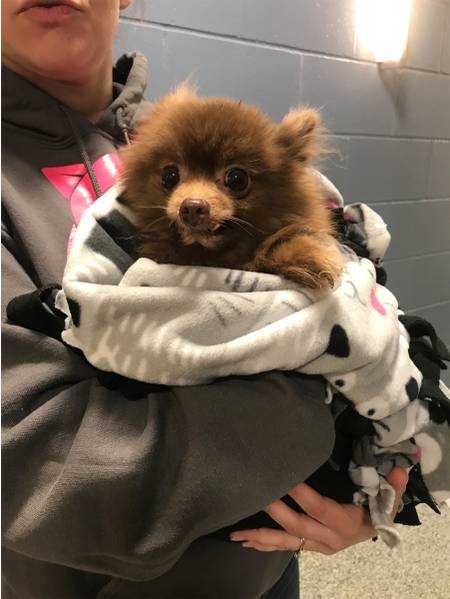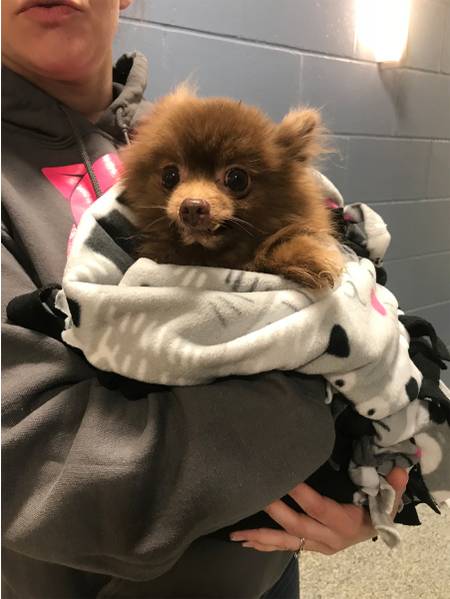 Jan already has potential fur-ever parents lining up to adopt her, so it looks like she'll be finding a good home after her mandatory 7-day stay at the shelter. The Massachusetts Society for the Prevention of Cruelty to Animals is looking for whoever abandoned her. They could be facing fines up to $5,000 and up to seven years in state prison for abandoning Jan.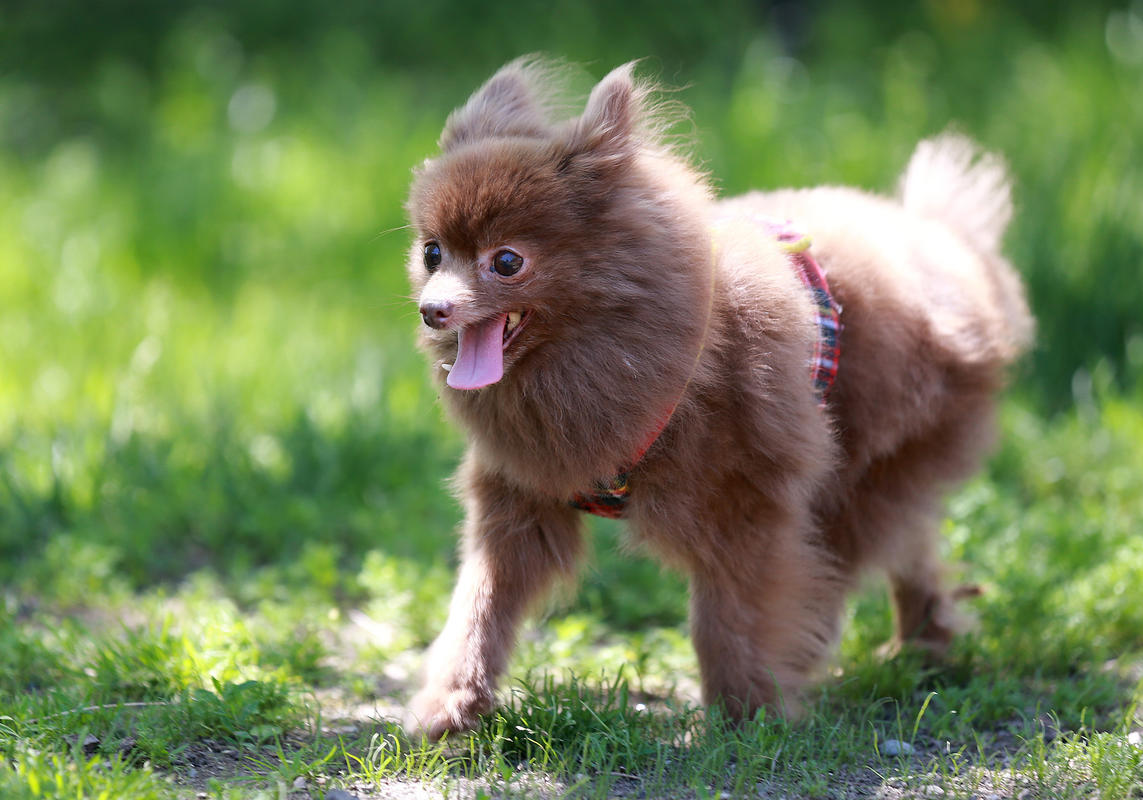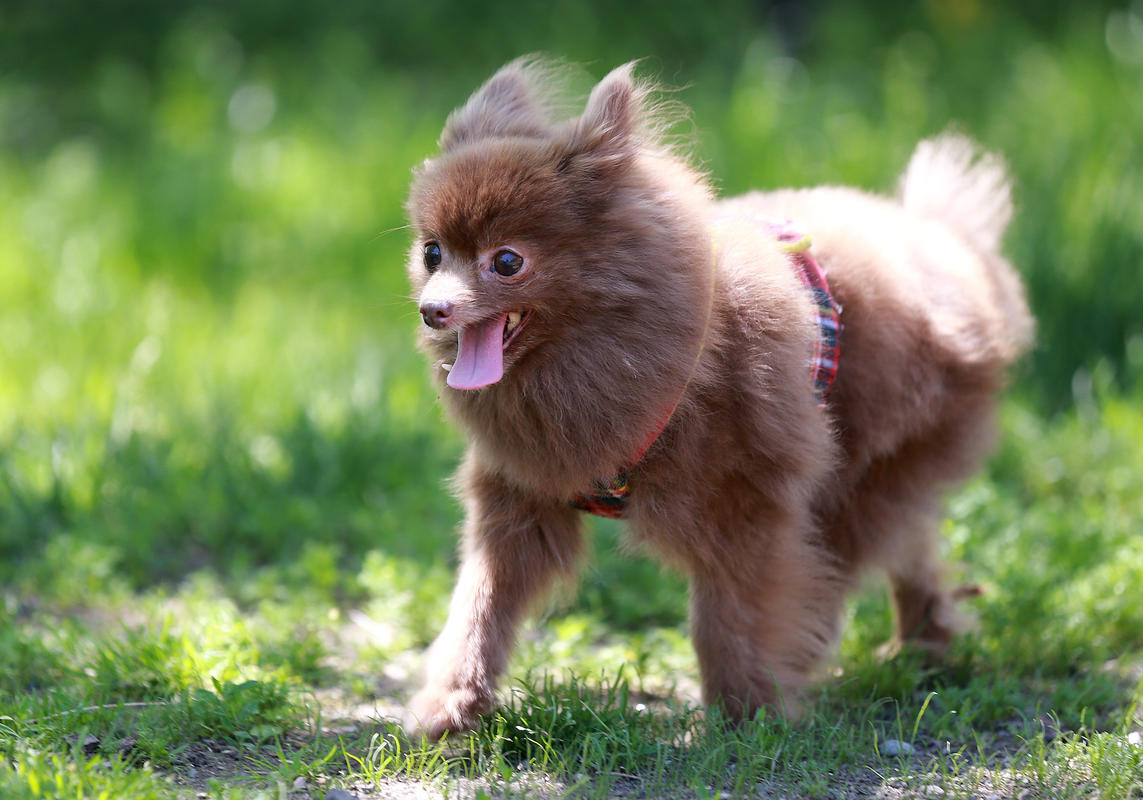 For more happy-endings, check out the story of this neglected-but-rescued pug!