 No Pets (Soleil Moon Frye)
Soleil Moon Frye does not have any reported pets.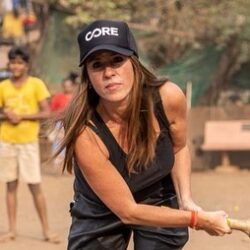 Birthday
August 6, 1976 (47)
Soleil Moon Frye is an American actress, director, and screenwriter best known for her portrayal of the titular character in the 1980s sitcom "Punky Brewster." This early role catapulted her into the limelight, making her a household name during that era. Over the years, her body of work expanded beyond television as she delved into films, voice acting, and even ventured behind the camera.
Soleil's cinematic journey is vast. While "Punky Brewster" remains her most iconic role, she also lent her voice to animated characters such as Jade in "Bratz" and Zoey Howzer in "The Proud Family." On the big screen, audiences enjoyed her performances in movies like "Sabrina the Teenage Witch" and "Motel Blue." Beyond acting, her directorial pursuits, as seen in the documentary "Kid 90," highlight her versatility and profound understanding of the entertainment industry.
Throughout her career, Soleil has collaborated with numerous notable figures in the entertainment world. Her work on "Punky Brewster" saw her acting alongside George Gaynes and Cherie Johnson. In the animated world, she shared the mic with stars like Kyla Pratt and Paula Jai Parker for "The Proud Family." "Sabrina the Teenage Witch" had her working closely with Melissa Joan Hart, while her documentary "Kid 90" saw contributions from celebrities like Leonardo DiCaprio, Brian Austin Green, Mark-Paul Gosselaar, and Jenny Lewis, to name a few.
Recognition for Soleil's contributions has not been lacking. One of her most noteworthy moments came when she was nominated for the Young Artist Award multiple times for her role in "Punky Brewster." She has also been recognized for her voice-over contributions in series such as "The Proud Family."