 No Pets (Mavis Staples)
Mavis Staples does not have any reported pets.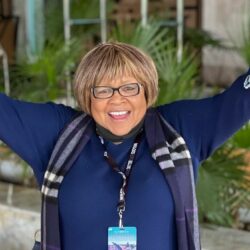 Birthday
July 10, 1939 (84)
Mavis Staples is an American soul and gospel singer, songwriter, and civil rights activist. She is best known as the lead singer of the Staple Singers, a gospel and soul group that rose to fame in the 1960s and 1970s. With her powerful and soulful voice, Staples became a prominent figure in the American civil rights movement, performing at events and rallies organized by Dr. Martin Luther King Jr. and other leaders. Throughout her long and illustrious career, she has received numerous accolades and awards, including a Grammy Lifetime Achievement Award and induction into the Rock and Roll Hall of Fame. Today, Staples continues to perform and tour, sharing her music and message of hope and equality with audiences around the world.