When you hear the names "James Franco" or "Katy Perry" you might start thinking about Perry smooching girls and liking it, or Franco's weirdly sexy role in Spring Breakers (no? just us?) But, more important than their celebrity status and impressive creative resumés, is that they love their pets.
Not surprisingly, there's a ton of household names who are also feline-fanatics. See below for our favorite crazy-cat-people (who also happen to be famous).
Ricky Gervais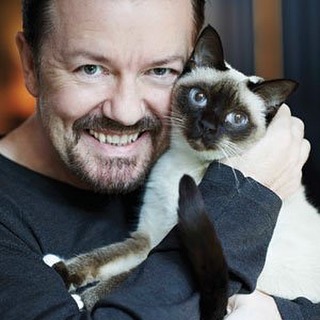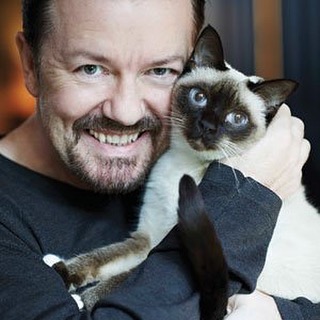 Creator of The Office, notorious animal lover and champion of underdogs everywhere Ricky Gervais tops our list. He dotes on his cat, Ollie, who makes regular appearances across Gervais' social media pages. He uses his social media popularity to advocate for animal rights; even winning the 2015 Genesis Award from the Humane Society for his contribution to raising awareness for animal welfare on social media.
James Franco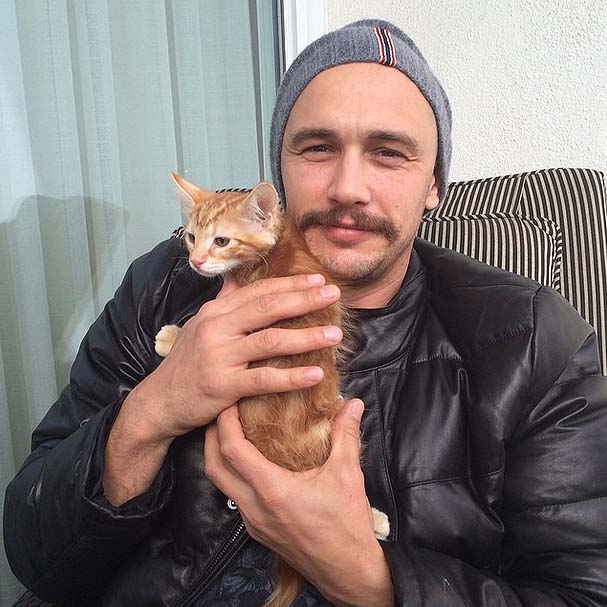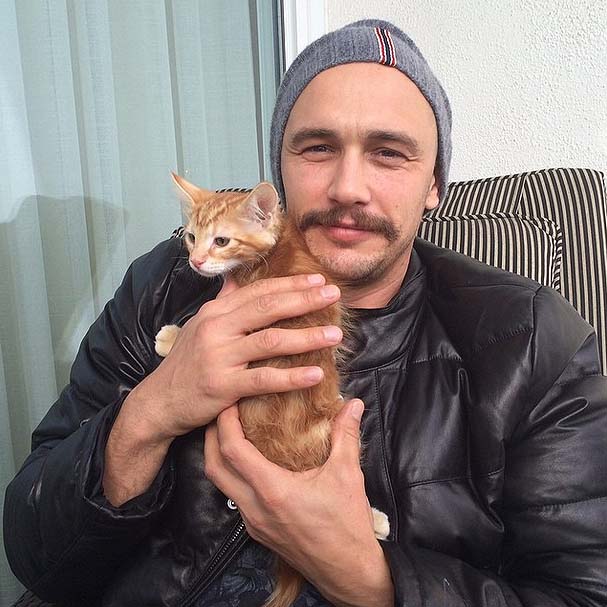 The Franco family have a long history of being cat lovers. James Franco himself has not one, but four cats – which could be bordering on "crazy-cat-person amount". He adopted the two black cats Max and Lux from the Homestead set. Sammy and Zelda make up the rest of the family, being a part of a creative family their names are literature references, naturally.
Taylor Swift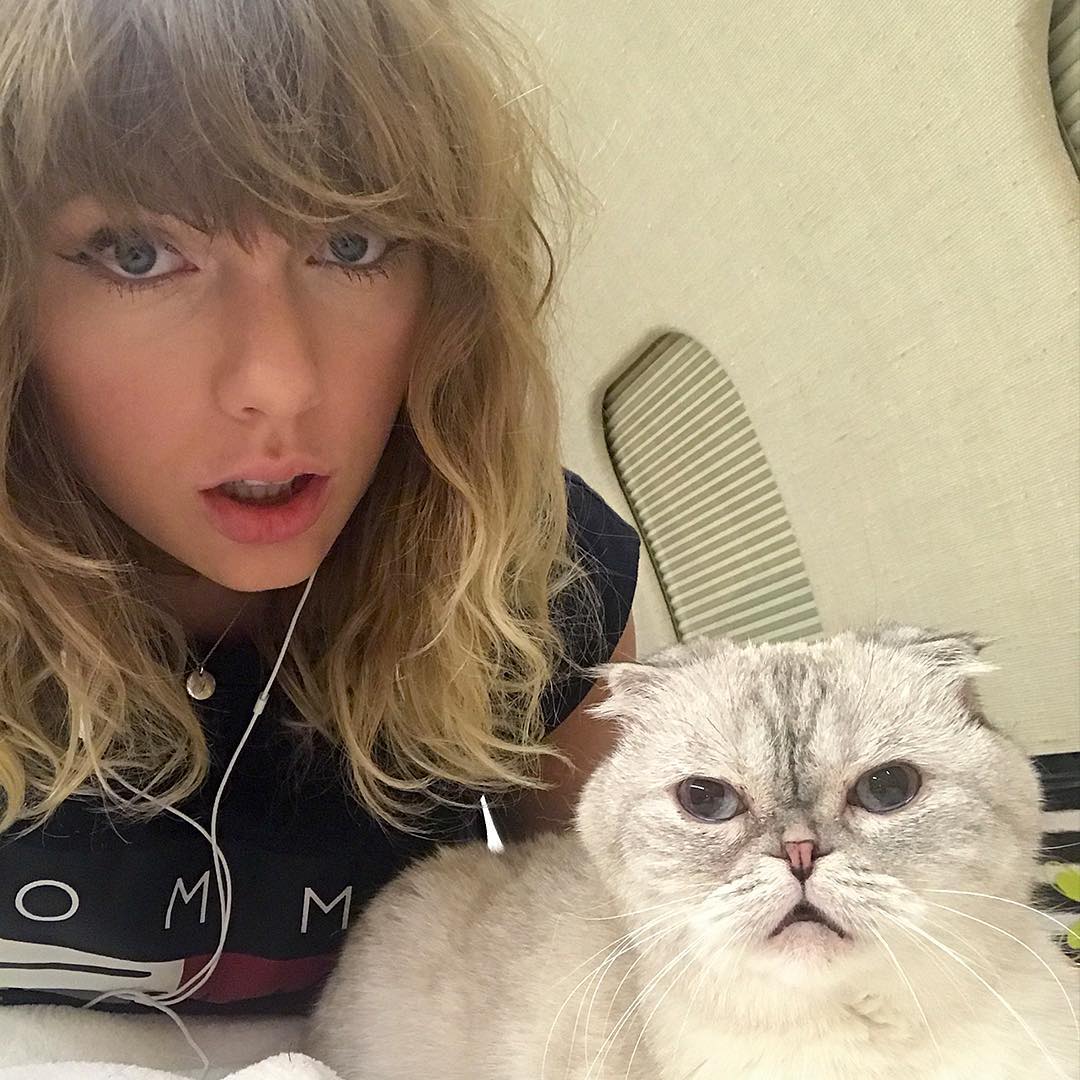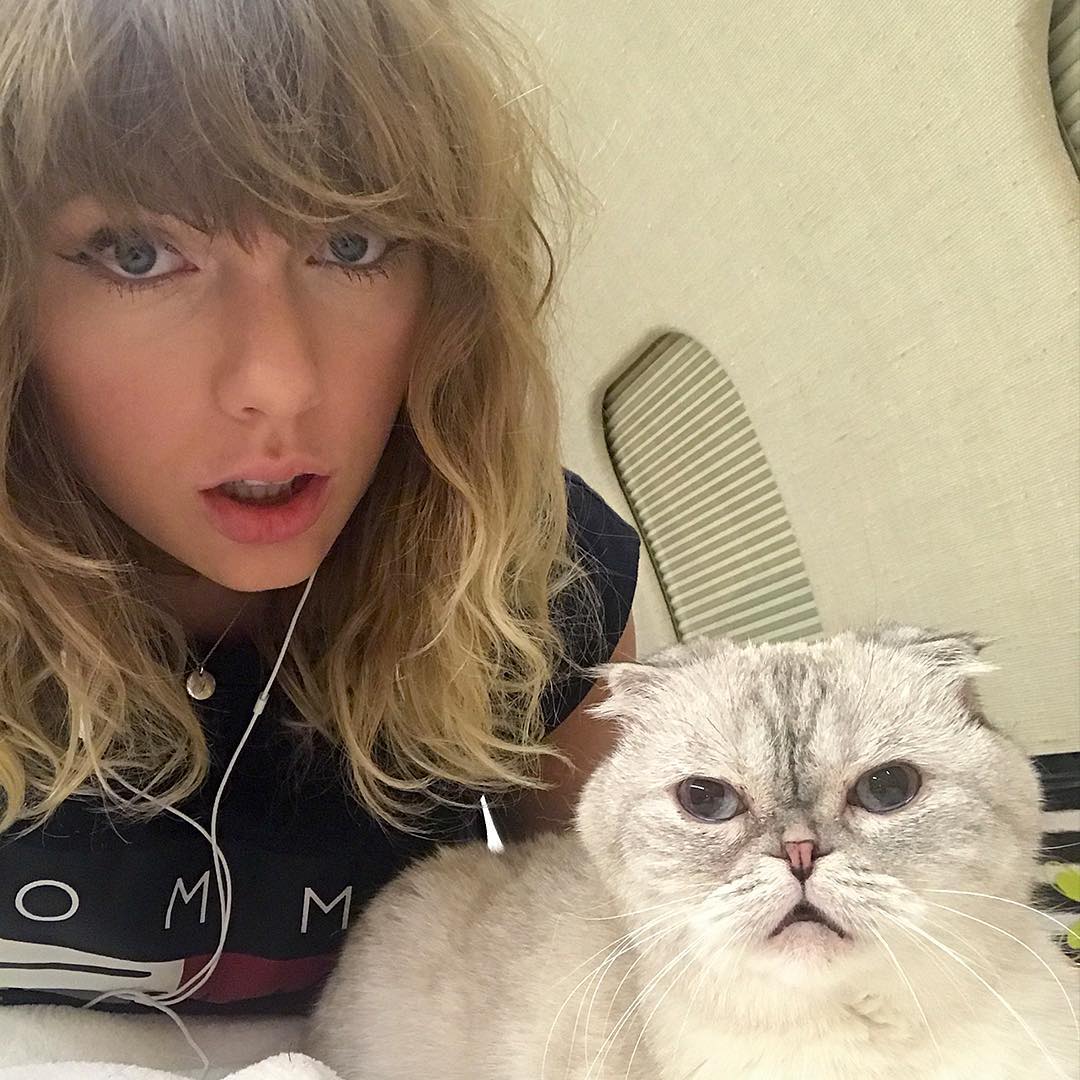 America's sweetheart, Taylor Swift, loves her cats. Dr. Meredith Gray and Detective Olivia Benson make up the blonde pop-stars cat repertoire. Swift is a cat person through and through, admitting on Ellen that she daydreams while performing about our feline friends.
Ed Sheeran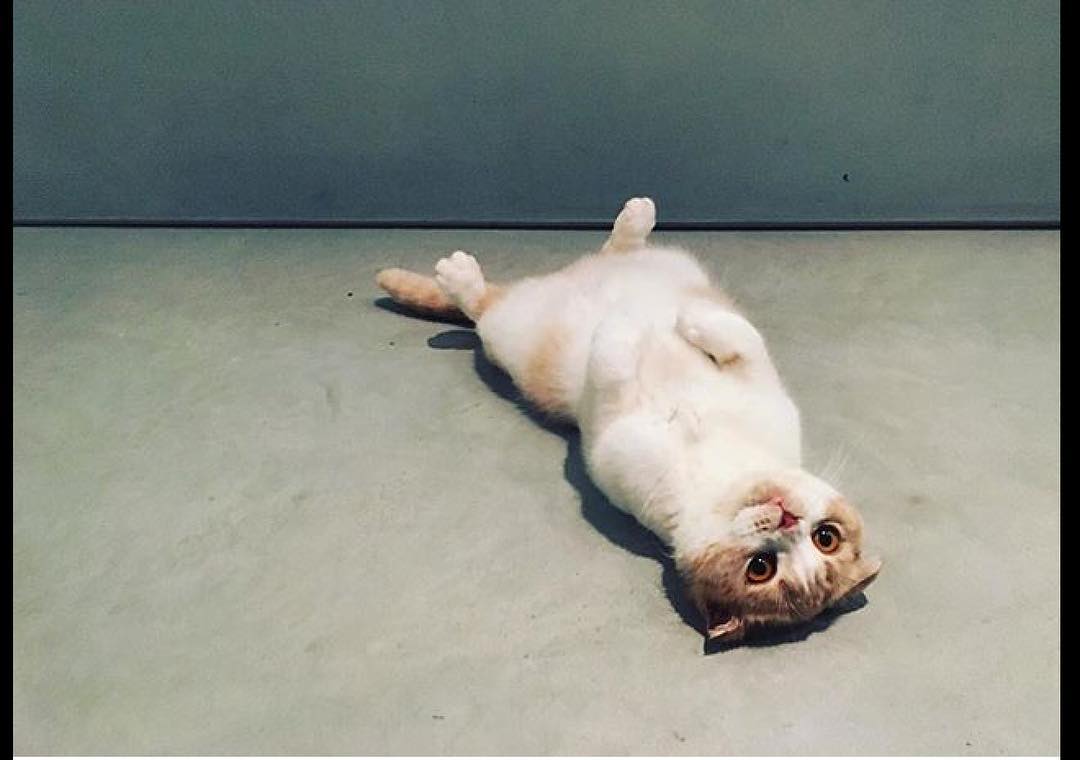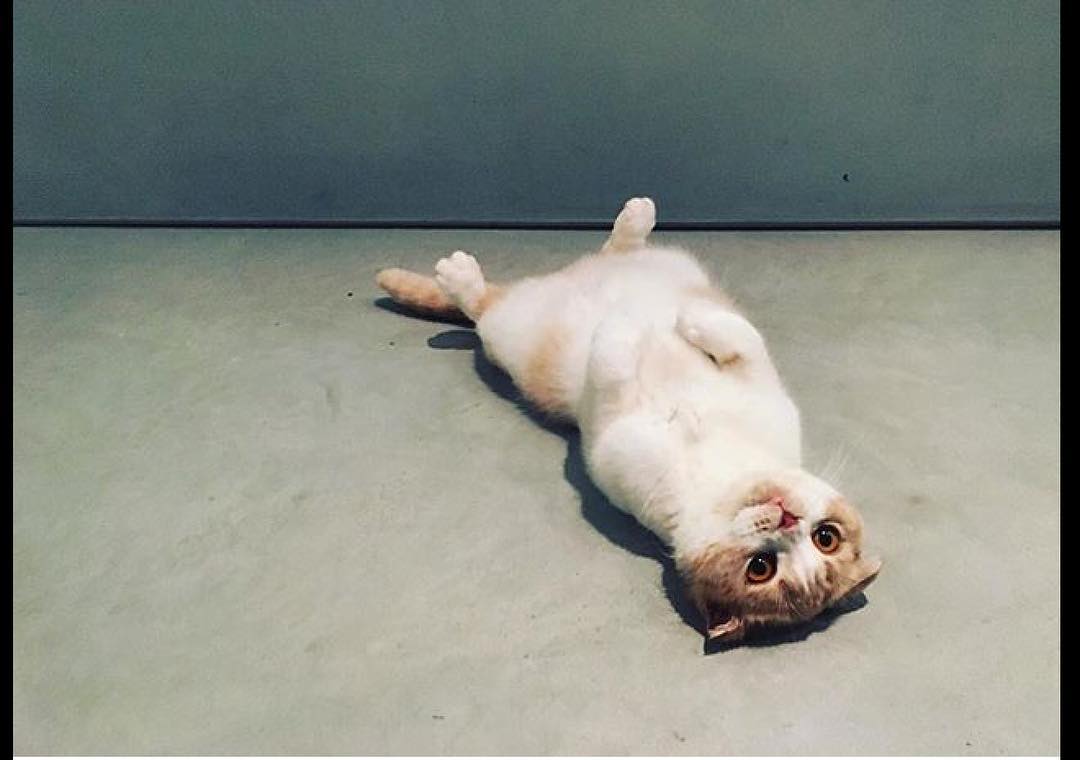 Being BFF's with Taylor Swift comes with some stipulations. Basically, you have to be a cat person. Luckily for Ed Sheeran, he's both a cat lover and Swift's bestie. The pop-star has two kitties himself, Calippo and Dorito, who make regular appearances on his Instagram and Twitter accounts.
Katy Perry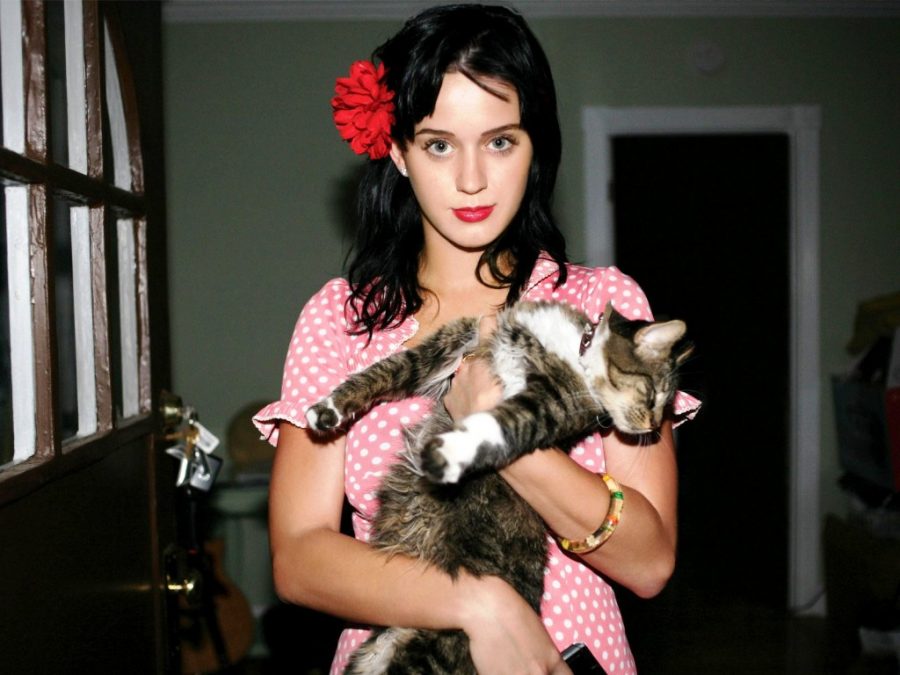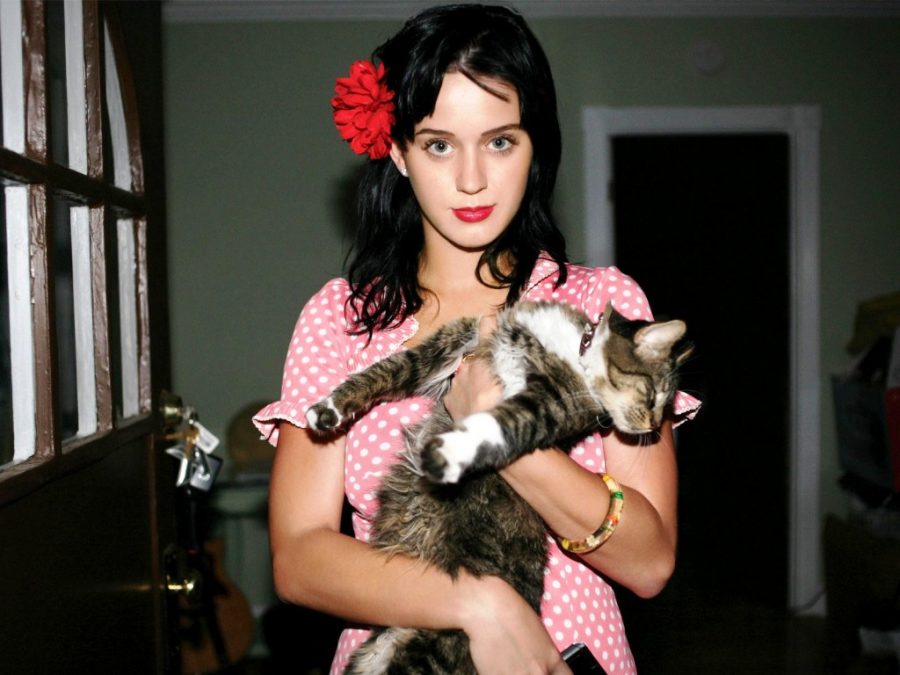 Notorious cat lover Katy Perry has a giant mascot named Kitty Purry who is popular in certain, ahem Furry circles and who is named after her real-life pet cat. The I Kissed A Girl popstar once stated that she had to warm up to cats, but fell in love with Kitty Purry and her other cat, Monkey. Perry also has a dog named Butterscotch.
Macklemore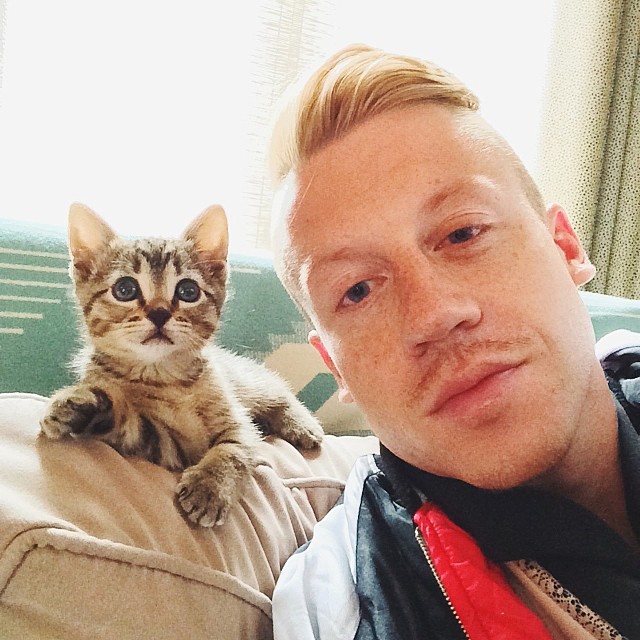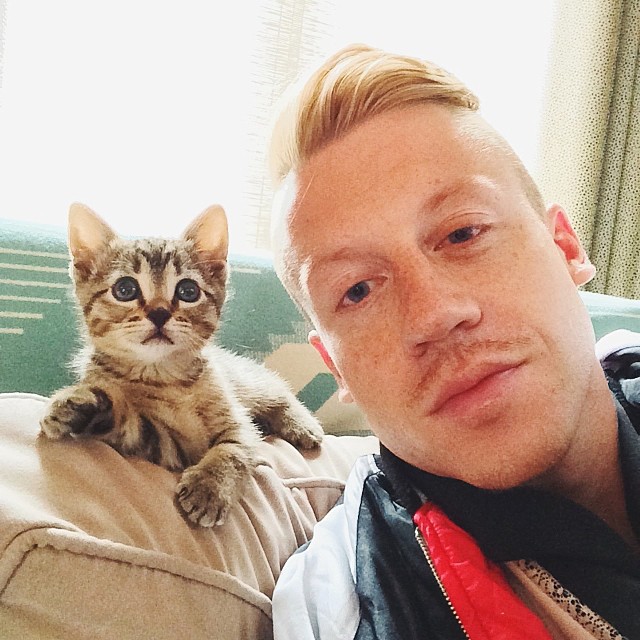 Hip Hop artist Macklemore credits his kitten, Cairo, with saving his life and his relationship. Obviously, Cairo's a super cat. Macklemore found her on Craigslist, she was the runt of a barn litter en route to the pound. He adopted her, brought her home to his wife, and the rest is history.
Kesha
Rainbow-and-glitter Queen Kesha lives with her three cats: Queso, Mr. Peep$, and Charlie. Just like herself, Kesha's cats have not lead boring lives. Mr. Peep$, for example, is a Siamese adopted outside of a strip club in Russia, and has been featured in the music video "Crazy Kids".
Ian Somerhalder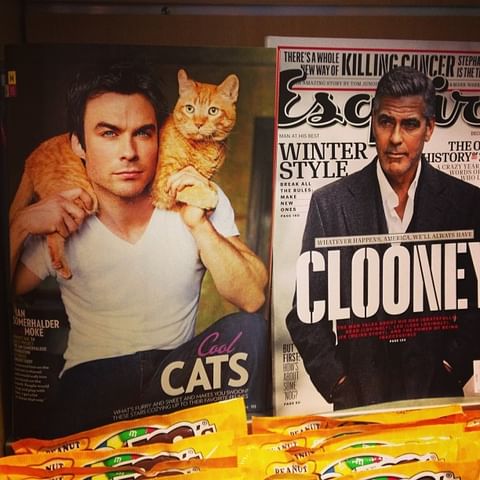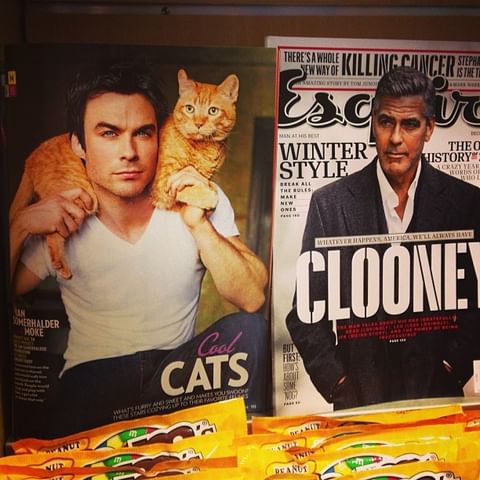 Ian Somerhalder and wife Nikki Reed have two cats, Sohalier and Moke. The Vampire Diaries star is a certified crazy cat-person and all-around animal-lover, using his social media platform to advocate for adoption and rescue. The couple often fosters kitties, Somerhalder's stated that the process has prepared him for parenthood.
"To get up in the middle of the night to bottle feed eight kittens that would die without you, it gives you a sense of what it's like to care for something that depends on you for its survival," Somerhalder stated. "It's a very special thing. It's a great beginner's course."
So, if you're prepping for parenthood, need an extra in your music video, or just something fluffy and only semi-evil for you to take selfies with then adopt a cat. They're the most self-sufficient pet you can ask for, emotionally and physically.
For more feline-friendly stories, check out top ten exotic house cats.