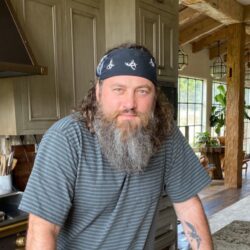 Birthday
April 22, 1972 (51)
Willie Robertson is an American television personality and businessman, best known for his role in the reality series 'Duck Dynasty.'
Willie's rise to stardom can be largely attributed to the reality television show 'Duck Dynasty,' which aired from 2012 to 2017 on A&E. The series revolved around the lives of the Robertson family, who became wealthy from their family-operated business, Duck Commander. This business, which produced duck calls and other merchandise, was the bedrock of the show's narrative. Not only was Willie the CEO of Duck Commander, but he was also central to many of the series' most memorable moments. Beyond 'Duck Dynasty,' Willie ventured into other television pursuits, including a stint as an executive producer and host for the show 'Buck Commander,' which further solidified his position as a formidable figure in the television industry.
Collaborations have played a significant role in Willie's career, amplifying his visibility and reach. Over the years, he has interacted and worked with a myriad of celebrities, such as Luke Bryan, Jason Aldean, Tim McGraw, and Adam LaRoche on 'Buck Commander.' He's also made appearances alongside Phil Robertson, Si Robertson, and Jase Robertson, key members of his family, in multiple episodes of 'Duck Dynasty.' Furthermore, Willie has had guest appearances with Larry the Cable Guy, Tombo Martin, and Grant Taylor.
Recognition for Willie's work came in many forms. Notably, he was nominated for the Critics' Choice Television Award for Best Reality Series for 'Duck Dynasty' in 2013.