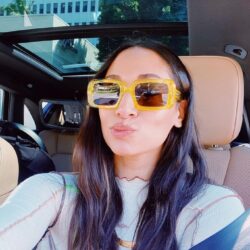 Birthday
June 18, 1986 (37)
Meaghan Rath, a Canadian film and television actress, has captivated audiences worldwide through her exceptional storytelling ability and undeniable charisma.
One can't discuss Rath's career without mentioning her brilliant portrayal of Sally Malik in "Being Human," where she played a ghost trying to navigate her way through the human realm. This is only one among the myriad of roles she's taken on, from series like "Rogue" to "Hawaii Five-0" and "New Girl".
Collaborations have been a hallmark of Rath's journey. From sharing the screen with actors like Sam Huntington in "Being Human" to Alex O'Loughlin and Scott Caan in "Hawaii Five-0". Other notable individuals she has worked with include Grace Park, Jorge Garcia, Jesse Williams, and Chi McBride. Additionally, in "The Trustee," she teamed up with Michael Cudlitz, and in the series "Supergirl," Rath shared screen space with stars like Melissa Benoist and Katie McGrath.
Over the years, Rath has been recognized for her outstanding contributions to the entertainment industry. For example, she was nominated for a Gemini Award for her role in "18 to Life". Her captivating presence on screen in "Being Human" earned her a Canadian Screen Award nomination.