 No Pets (Jim Broadbent)
Jim Broadbent does not have any reported pets.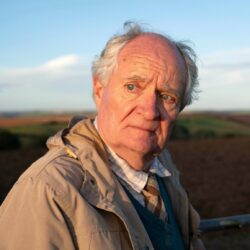 Birthday
May 24, 1949 (74)
Jim Broadbent is a British actor with a range of performances across stage, television, and film. Broadbent's career in acting began in the 1970s, where he honed his skills in the British theater scene. He quickly established himself as a versatile actor, capable of delivering comedic and dramatic performances with equal skill. Some of his earliest notable roles included his performances in the 1984 film "The Hit" and the 1991 film "The Crying Game." In 1999, Broadbent earned widespread acclaim for his portrayal of W.S. Gilbert in the critically acclaimed film "Topsy-Turvy."
One of the milestones of Broadbent's career was his role in the 2001 film "Iris," where he played the older version of John Bayley opposite Kate Winslet as Iris Murdoch. The film won Broadbent his first Academy Award for Best Supporting Actor, as well as a BAFTA Award for Best Actor in a Supporting Role. His performance in "Iris" was a defining moment in his career, and the film remains a testament to his incredible acting ability.
Broadbent has starred in several other notable films, including the 2001 comedy-drama "Bridget Jones's Diary," the 2010 fantasy film "Harry Potter and the Deathly Hallows – Part 1," and the 2017 biographical drama "The Sense of an Ending." In addition to his film work, Broadbent has also appeared in numerous television series, including the British sitcom "Only Fools and Horses," the popular British drama "Game of Thrones," and the critically acclaimed HBO miniseries "Chernobyl."
Broadbent has collaborated with some of the most renowned actors and filmmakers in the industry, including Maggie Smith, Judi Dench, Eddie Redmayne, Hugh Grant, and Tom Hanks. He has also worked with directors like Woody Allen, Tim Burton, and Mike Leigh, among others.
Broadbent is not only an accomplished actor but is also a passionate animal rights activist. He has been a strong advocate for animal welfare, and has worked closely with various animal non-profit organizations. In 2013, he was awarded the PETA Person of the Year award for his work with the animal welfare organization. Broadbent has also been known to take his pet dogs with him to sets, and he frequently speaks out against animal cruelty in the entertainment industry.