 No Pets (Maggie Smith)
Maggie Smith does not have any reported pets.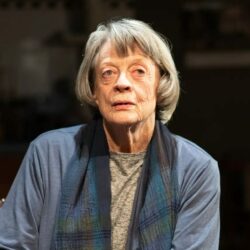 Birthday
December 28, 1934 (89)
Maggie Smith, full name Dame Margaret Natalie Smith, is an English actress with a career starting in the 1950s. She has had roles in over 60 films, 70 plays, and she is one of the few artists to achieve the Triple Crown of Acting. The Triple Crown means she has received the highest achievement for film, television and theatre, winning two Academy Awards, a Tony Award and four Primetime Emmy Awards. Maggie Smith has also received three Golden Globe Awards, a five Screen Actors Guild Awards, and she was honored into the BAFTA Fellowship in 1996.