 No Pets (Jared Harris)
Jared Harris does not have any reported pets.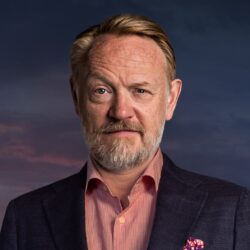 Birthday
24 August 24, 1961 (61)
Jared Harris is an English actor. His roles include Lane Pryce in the AMC television drama series Mad Men, for which he was nominated for the Primetime Emmy Award for Outstanding Supporting Actor in a Drama Series; David Robert Jones in the science fiction series Fringe; King George VI in the historical drama series The Crown; Anderson Dawes on the science fiction series The Expanse; Captain Francis Crozier in the AMC series The Terror; and Valery Legasov in the HBO miniseries Chernobyl, for which he won the British Academy Television Award for Best Actor and was nominated for the 2019 Primetime Emmy Award for Outstanding Lead Actor in a Limited Series or Movie. He has also had significant supporting roles in films such as Mr. Deeds (2002), The Curious Case of Benjamin Button (2008), Sherlock Holmes: A Game of Shadows (2011), Lincoln (2012), and Allied (2016). In 2021, he took the role of Hari Seldon, a leading character in the Apple TV+ science fiction series Foundation.