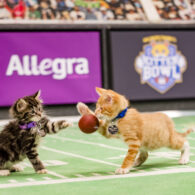 Kitten Bowl III
Boomer Esiason served as the Feline Football League (FFL) Commissioner for "Kitten Bowl III." In this entertaining and heartwarming event, he brought attention to the adorable cat-letes participating in the game, while also promoting the importance of pet adoption. His participation underscored the message of finding loving homes for these furry companions.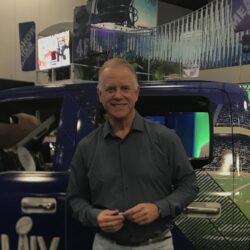 Birthday
April 17, 1961 (62)
Boomer Esiason is an accomplished former American football quarterback turned sports analyst, recognized for his remarkable tenure in the National Football League (NFL) and his seamless transition into the world of sports commentary.
His trajectory in the NFL has cemented his place in sports history. Playing primarily for the Cincinnati Bengals and the New York Jets, Esiason led his teams with determination and agility. His field prowess was notable during the 1988 season when he helmed the Bengals to Super Bowl XXIII, demonstrating his finesse and grasp over the game. Following his retirement from professional play, Boomer didn't fade away but rather amplified his voice, transitioning into broadcasting. Audiences nationwide became familiar with his insights as a commentator on CBS's "The NFL Today" and as a co-host on the radio show "Boomer and Gio."
In the realm of collaborations, Esiason has shared platforms and moments with a plethora of sports celebrities and figures. Notably, he worked closely with Phil Simms, another retired quarterback, on several occasions in their shared broadcasting journeys. His on-air interactions with the likes of James Brown, Bill Cowher, and Nate Burleson have added depth and dynamism to the sports commentary landscape. Additionally, his rapport with figures such as Shannon Sharpe, Jim Nantz, Tony Romo, Dan Marino, Cris Collinsworth, and Deion Sanders has enriched his broadcast engagements, creating some memorable moments for fans.
While his football achievements are numerous, Esiason has been honored beyond the gridiron. He received the Walter Payton Man of the Year Award, which is given to an NFL player recognizing his excellence on and off the field. Moreover, his dedication to raising awareness and funds for cystic fibrosis, a cause close to his heart due to his son's diagnosis, has been acknowledged and applauded nationwide.