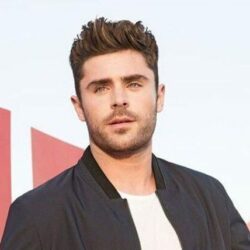 Birthday
October 18, 1987 (35)
Zachary David Alexander is better known simply as Zac Efron. He's an animal rights activist having acted in a short that brought publicity to animal testing called Save Ralph. Famous for his acting career, Zac Efron has won numerous accolades including MTV Movie Awards for Best Male Performance and a Daytime Emmy Award for his hosting on Down to Earth with Zac Efron.
Save Ralph
Save Ralph is a stop-motion mockumentary that brings light to animal testing. Alongside Zac Efron, Save Ralph stars Taika Waititi, Ricky Gervais, Olivia Munn, Pom Klementieff, Tricia Helfer, and Rodrigo Santoro.
Save Ralph stars Ralph-the-rabbit, one of thousands of animals used in government chemical testing for makeup and the ingredients that go into cosmetics. Many major cosmetic brands — like Rihanna's Fenty line — are now cruelty-free and refuse to test on animals. Save Ralph is directed at the big names out there who are still testing on animals.
Zac Efron's Pets
Efron has long been an animal lover. In 2018, he saved a pitbull named MACA from being euthanized. Good job, Zac! We love a good dog rescue.
Zac Efron Career
He began his acting career in the early 2000s with small roles on TV shows, such as ER, The Guardian, Firefly and Summerland. His breakout role came as a lead on the Disney Channel movie High School Musical in 2006 with co-star Vanessa Hudgens, along with two sequels. His next commercial success was in the 2009 comedy 17 Again with Matthew Perry.
In recent years, he's been known for his comedic performances, starting with Neighbors in 2014 and its sequel, which also starred Seth Rogen and Chloe Grace Moretz. Next year he was in Dirty Grandpa with Robert De Niro and Aubrey Plaza. In 2016 he starred in Mike and Dave Need Wedding Dates with Plaza, Adam DeVine and Anna Kendrick. He is now set to star in the 2017 movie adaptation of Baywatch with Dwayne Johnson, and Alexandra Daddario.
Zac Efron is in a relationship with Halston Sage.