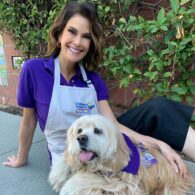 Pumpkin
Teri Hatcher senior dog named Pumpkin. Pumpkin is a rescue dog part of a dog therapy program for @childrensla.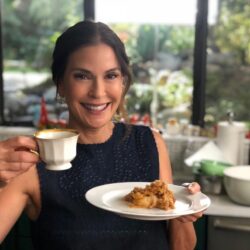 Birthday
December 8, 1964 (58)
Teri Hatcher is an American actress. She had the role of Lois Lane on the popular series Lois & Clark: The New Adventures of Superman (1993–1997) with Dean Cain as Superman. After the role, Teri Hatcher was Paris Carver in the James Bond film Tomorrow Never Dies (1997) and Susan Mayer on the television series Desperate Housewives (2004–2012). The role on Desperate Housewives won her the won the Golden Globe Award for Best Actress in a Musical or Comedy and three Screen Actors Guild Awards, and a nomination for a Primetime Emmy Award for Outstanding Lead Actress in a Comedy Series.