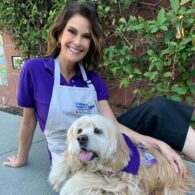 Pumpkin (Dog)
Teri Hatcher senior dog named Pumpkin. Pumpkin is a rescue dog part of a dog therapy program for @childrensla.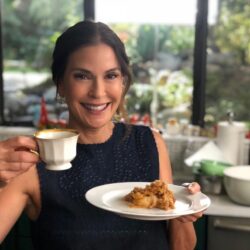 Birthday
December 8, 1964 (59)
Teri Hatcher is an American actress. She had the role of Lois Lane on the popular series Lois & Clark: The New Adventures of Superman (1993–1997) with Dean Cain as Superman. After the role, Teri Hatcher was Paris Carver in the James Bond film Tomorrow Never Dies (1997) and Susan Mayer on the television series Desperate Housewives (2004–2012).
Hatcher's expansive career spans film, television, and stage. She first gained significant attention in the 1990s for her portrayal of Lois Lane in "Lois & Clark: The New Adventures of Superman," sharing the screen with Dean Cain. This role catapulted her into the limelight, but it was her role as Susan Mayer on the hit ABC series "Desperate Housewives" that solidified her standing in the entertainment world. Beyond these flagship roles, Hatcher has appeared in numerous films, such as "Tomorrow Never Dies," where she starred opposite Pierce Brosnan, and "Coraline."
Throughout her career, Teri Hatcher has worked with an array of celebrities and talents from different facets of the industry. For example, in "Desperate Housewives," she acted alongside the likes of Eva Longoria, Felicity Huffman, Marcia Cross, and Nicollette Sheridan. In her earlier television years, Dean Cain was a notable co-star in "Lois & Clark." She's also teamed up with Howie Long in the action film "Firestorm" and starred alongside Alec Baldwin and Steve Zahn in "Heaven's Prisoners." In her Bond film "Tomorrow Never Dies," she shared screen time with Pierce Brosnan and Jonathan Pryce. She also made guest appearances on television shows like "Seinfeld," where she worked alongside Jerry Seinfeld, and "MacGyver," starring Richard Dean Anderson.
Hatcher has also earned several honors for her performances. She won the Golden Globe for Best Actress in a Musical or Comedy Television Series for her role in "Desperate Housewives," along with two Screen Actors Guild Awards as part of the ensemble cast. She was also nominated for an Emmy for the same role. Additionally, her portrayal of Lois Lane in "Lois & Clark" garnered her a Saturn Award nomination.