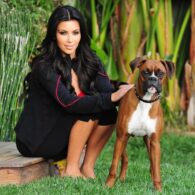 Rocky
When Kim was dating Reggie Bush, Rocky was a boxer puppy they got together in 2010 and named after the classic boxing movie. She was quoted as saying "Rocky is most like me, his mommy. He's really cool and calm and goes with the flow". They apparently had split custody after their breakup, but Rocky hasn't been seen with Kim since.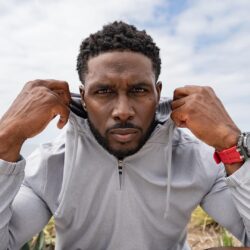 Birthday
March 2, 1985 (38)
Reggie Bush is a former American football running back who played in the National Football League (NFL), gaining significant attention as a prominent player for the New Orleans Saints.
While his initial fame can be attributed to his stellar performance at the University of Southern California, Bush's professional football journey took off when he was drafted second overall by the New Orleans Saints in the 2006 NFL Draft. His agility, speed, and vision made him a valuable asset, not only as a running back but also as a punt and kickoff return specialist. Over the span of his 11-year career in the NFL, Reggie played for teams such as the Miami Dolphins, Detroit Lions, San Francisco 49ers, and the Buffalo Bills. His dynamic style of play redefined the role of running backs in modern football, making them more versatile and pivotal in offensive strategies.
Outside the confines of the stadium, Reggie Bush expanded his brand through associations with numerous celebrities and influential figures. He was notably in a high-profile relationship with reality TV star Kim Kardashian. Additionally, he's worked at events with figures like Kanye West, Paris Hilton, Shaquille O'Neal, Mario Lopez, Bow Wow, Terrell Owens, Sean Combs, Jessica Alba, and even tennis star Serena Williams.
Bush's athletic prowess and dedication have earned him several distinct honors. As a collegiate athlete, he was awarded the prestigious Heisman Trophy in 2005, though he later forfeited it due to controversies. During his NFL tenure, his excellence was further underscored when he helped the New Orleans Saints clinch their first Super Bowl title in Super Bowl XLIV against the Indianapolis Colts. His impressive stats and consistent performance also led to him being recognized as one of the pivotal players during his time with the Saints and Dolphins.