 Rescue Dog (Dog)
Patricia Arquette has at least one rescue dog. In 2015, she won an Oscar for her role in Boyhood. She said for her pay for Boyhood was less than she paid her dog-walker. Arquette has worked with PETA in the past to promote the spay-neutering of dogs and for dog adoption.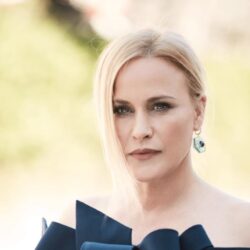 Birthday
April 8, 1968 (55)
Patricia Arquette is an American actress who has been in the entertainment industry since the late 1980s. She made her film debut in the 1988 horror A Nightmare on Elm Street 4: The Dream Master, and since then has gone on to star in a number of major films, such as Stigmata, Fast Food Nation, and True Romance with Christian Slater. In 2015, she starred in Boyhood with Ethan Hawke, which won her the Academy Award for Best Supporting Actress.
Throughout her career, Patricia Arquette has worked with a variety of well-known actors and actresses, including her brother David Arquette, Christian Bale, Milla Jovovich, and Angelina Jolie. She has also been a part of a number of television shows, including Medium, Escape at Dannemora, and the Netflix series, The Act.
Patricia Arquette has also been an advocate for animal welfare and animal rights and has worked with PETA. She was also married to Nicolas Cage from 1995 until 2001.