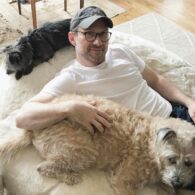 Fish and Hoot (Dog)
Christian Slater has two rescue dogs named Fish (large with light fur) and Hoot (small with dark fur). He got Fish in 2012, who was found under a dumpster as a puppy by a rescue center in Miami. Hoot was saved from a kill shelter by Forgotten Dog Foundation in Los Angeles. And that was after Hoot was found near death after getting hit by a car, which she still has a limp from. Slater also trained Fish to be a service dog and they have been photographed boarding airplanes together.
Slater is a lifelong dog lover and adoption advocate. He supports many rescue centers and charities, including Best Friends Animal Society and the NKLA Super Adoption.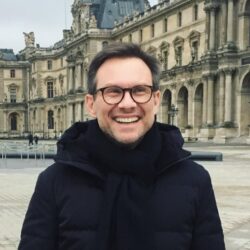 Birthday
August 18, 1969 (54)
Christian Slater is an American actor, best known for his roles in many classic films such as Heathers with Winona Ryder, True Romance with Patricia Arquette, and Broken Arrow with John Travolta. Most recently, he's best known for his Golden Globe-winning role in the USA Network series Mr. Robot, playing opposite Rami Malek. He began his career at the age of 10, appearing in the West Side Story musical and numerous television commercials. He then starred in a variety of television shows, including the soap opera One Life to Live and the cult classic The Adventures of Pete & Pete, as well as the teen movie Pump Up the Volume.