 No Pets (Mark Critch)
Mark Critch does not have any reported pets.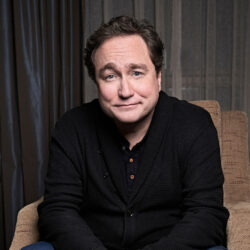 Birthday
May 14, 1974 (48)
Mark Critch is a Canadian comedian, actor, and writer. He is best known for his work on the comedy series This Hour Has 22 Minutes, initially as a writer and then as a regular cast member beginning in 2013.
Critch reached national notoriety after a 22 Minutes piece aired in which Canadian Member of Parliament (MP) Carolyn Parrish stepped on a President George W. Bush doll, later causing her to be removed from caucus. He is most famous for his road pieces on the show, in which he accosted celebrities such as John Kerry, Michael Douglas, Alec Baldwin, former Canadian Prime Minister Paul Martin, Howard Dean, Avril Lavigne, Hillary Clinton and Justin Trudeau. Critch's impressions are another recurring feature on 22 Minutes, including those of Donald Trump, Rex Murphy, Don Cherry and former Newfoundland and Labrador premier Danny Williams.