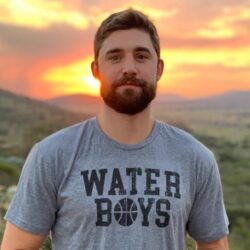 Birthday
September 6, 1991 (32)
Joe Harris is an American professional basketball player, best known for his contributions to the Brooklyn Nets in the National Basketball Association (NBA). This decorated athlete, born in Chelan, Washington, has left an indelible mark on the NBA with his sharp shooting and unyielding determination.
The crux of Harris's career can be encapsulated through his performance in the NBA. Initially drafted by the Cleveland Cavaliers in 2014, he had a modest start. However, his true breakout came after his move to the Brooklyn Nets in 2016. His ability to consistently hit three-point shots catapulted him into the spotlight. A testament to his outstanding skills came in 2019 when he led the NBA in three-point shooting percentage.
Throughout his career, Harris has shared the court with many esteemed basketball players, a testament to his ability to thrive in any team dynamics. He has collaborated with distinguished players like Kyrie Irving, Kevin Durant, James Harden, and DeAndre Jordan at the Brooklyn Nets. During his time with the Cleveland Cavaliers, he teamed up with LeBron James, Kevin Love, and Tristan Thompson, among others.
Harris's efforts and performances have not gone unnoticed in the basketball world. In 2019, he was the winner of the NBA All-Star Weekend Three-Point Contest, a prestigious competition showcasing the league's best shooters. Moreover, he had the honor of representing the United States in the 2019 FIBA Basketball World Cup, where the team won a commendable 7th place.