Wally is a kind, hardworking, licensed emotional support animal and a big Phillies fan. He also happens to be a 6-foot-long, 55-pound, 8-year-old alligator.
So when his appreciative human, Joie Henney, decided to treat Wally to a fun evening of baseball at Citizens Bank Park – The pair were sadly turned away – And posts of the gator at the gates went viral.
But there's more to this story – and to Wally. Wally is already a famous pet influencer himself, with over 150,000 followers. And he was actually invited by a big fan who's a friend of some of the Phillies players to meet the team before the game (and not watch the show). But Wally didn't make it on time, so his fan bought him and his human tickets to the game. And the stadium allows support animals, but only of the canine variety. So note that Wally wasn't trying to get into the stands as some kind of viral stunt.
But it's great that he did get media attention, so he can spread awareness of his human's work at a reptile rescue. You can check out a few photos from his pool party fundraiser below.
And he's also a reminder that love and support can come in all shapes, sizes, and species. For owner Joie Henney, Wally has helped him battle cancer and deal with the lost of family members over the last few years.
And for some fun celebrity trivia, Wally was the visual reference for the CGI "Alligator Loki" in the Loki Disney+ series.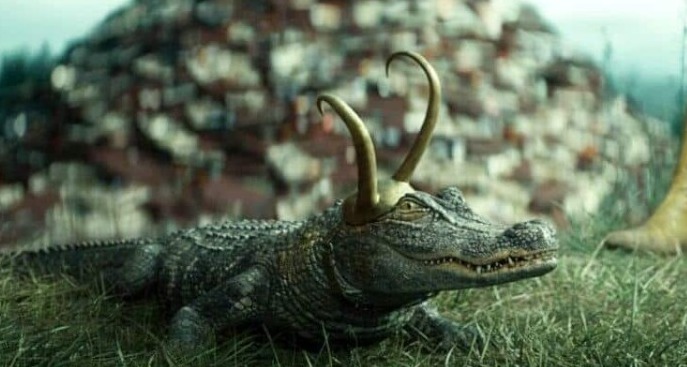 You can see Kid Loki carrying Alligator Loki similar to how Joie Henney carries Wally.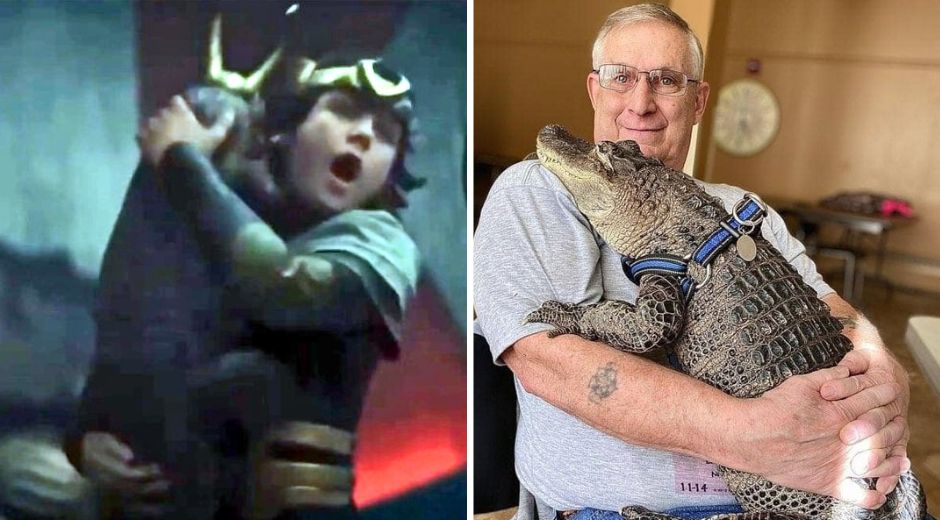 You can follow @wallythealligator on TikTok, Instagram, and Facebook. And if you think scales are sweet, Meet Rambo, the leather jacket-wearing, ATV-riding Alligator.